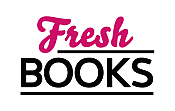 Curl up with a great March read!
"A character-driven and thoughtful novel of family, tragedy, and triumph..."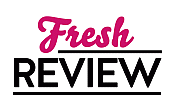 Reviewed by Danielle Dresser
Posted March 7, 2019

In the year 2079, Fiona Skinner is a celebrated poet - her most famous work, The Love Poem, is a heartfelt story of true love and the collection she is most asked about at events. A young woman named Luna, named after one of the recurring characters in The Love Poem, asks her about the real Luna, and memories Fiona thought long buried come flooding back to her...
Fiona is the youngest of the four Skinner siblings: Renee, Caroline, Joe, and Fiona. Their father unexpectedly dies, sending their mother, Noni, into a deep depression that they refer to as "the Pause." During the years-long pause, Renee essentially raises her sisters and brother, and the events that take place during this time set in motion many things to come. Renee is straightforward and intelligent, becoming a renowned doctor. Caroline marries her childhood sweetheart, has three kids, and find herself wondering if this life is the one she really wants. Joe, once a baseball star, starts using whatever he can - drugs, alcohol, and people, until he meets a mysterious woman named Luna. And Fiona, growing up awkward and pudgy, moves to New York, works for an environmentalist firm, a starts a blog called The Last Romantic, where she writes anonymous poems about the men she sleeps with and sometimes dates. As they navigate through adulthood, another crisis brings the family together, Fiona and her siblings must decide what they are willing to do for the people they truly love.
THE LAST ROMANTICS by Tara Conklin is an engrossing family drama. I found the parts of the book exploring the Skinner siblings' childhoods especially intriguing and then reading about how they processed those experiences as adults. Their mother, who eventually comes out of the "pause" and becomes an independent, strongly feminist woman, was an interesting character who I wish I could have learned more about. While much of the book is from Fiona's point of view as she looks back at her life, I found it disjointed when she could somehow have an omniscient presence in her siblings' minds, particularly during their middle-age years. I found myself spending a lot of the novel wishing it could have been about their tumultuous childhoods, rather than their messy adult lives. The mystery of Luna takes up much of the second half of the book, and I wasn't as invested in her as I was with the Skinner sisters. The character of Joe, who Luna is intrinsically linked with, was also not my favorite, but his sisters seemed to hold him up on a pedestal that wasn't at all deserved. Additionally, in the parts of the book set in 2079, the world has been ravaged by climate change, and while Fiona did work in the environmental industry, something so altering didn't add anything at the plot or relate to the siblings' stories in a meaningful way - it felt tacked on. Nonetheless, I did want to see how the novel ended, and things to come to a satisfying conclusion. This is a character- driven study of a family's tragedies and triumphs, and though it has flaws, was carefully crafted and thoughtful.
SUMMARY
The New York Times bestselling author of The House Girl explores the lives of four siblings in this ambitious and absorbing novel in the vein of Commonwealth and The Interestings. "It is the strength and fragility of the siblings' bond, the evolving nature of love that is at the core of Conklin's novel....Gracefully rendered, The Last Romantics focuses on the familiar theme of family with great originality." -- Washington Post
When the renowned poet Fiona Skinner is asked about the inspiration behind her iconic work, The Love Poem, she tells her audience a story about her family and a betrayal that reverberates through time.
It begins in a big yellow house with a funeral, an iron poker, and a brief variation forever known as the Pause: a free and feral summer in a middle-class Connecticut town. Caught between the predictable life they once led and an uncertain future that stretches before them, the Skinner siblings—fierce Renee, sensitive Caroline, golden boy Joe and watchful Fiona—emerge from the Pause staunchly loyal and deeply connected. Two decades later, the siblings find themselves once again confronted with a family crisis that tests the strength of these bonds and forces them to question the life choices they've made and ask what, exactly, they will do for love.
A sweeping yet intimate epic about one American family, The Last Romantics is an unforgettable exploration of the ties that bind us together, the responsibilities we embrace and the duties we resent, and how we can lose—and sometimes rescue—the ones we love. A novel that pierces the heart and lingers in the mind, it is also a beautiful meditation on the power of stories—how they navigate us through difficult times, help us understand the past, and point the way toward our future.
---
What do you think about this review?
Comments
No comments posted.

Registered users may leave comments.
Log in or register now!