"Finding love and purpose in cowboy country"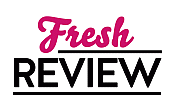 Reviewed by Monique Daoust
Posted February 25, 2019

After her life in LA imploded, Eden Rafferty went back home to Wildcat Bluff County to recoup. She never expected Shane Taggart to be one of the first people she would encounter; he looks even better than he did eleven years ago. They had been childhood friends, but Shane always hoped for more, and now might be the occasion to finally convince Eden that they belong together. Eden is not so sure; there are things that need her attention, and a future to reevaluate. Eden's and Shane's friendship is as strong as ever, their attraction hasn't dimmed in the slightest, but adult preoccupations and unforeseen complications could put a quick end to any sort of relationship.
Kim Redford has the magic touch when it comes to creating heroes after my own heart. Shane is a rancher, a part-time firefighter, a real manly dude who is not afraid to acknowledge his feelings. He is patient, kind, generous, but does not press the object of his affection for more than she is willing to give at any given time. Eden had a real rough time in California, but she is not the "woe is me" type. The spirit of Texas has not deserted her, and she cowgirls up when the chips are down. In her desire to rebuild her life, she gets a little carried away, which threatens her relationship with Shane.
The author's depiction of Wildcat Bluff County feels so authentic, that I thought the small Texas town was real. Firefighters are an integral part of the Smokin' Hot Cowboys series, and the brush fire that has the town on high alert is so accurately described, I think I can still smell the smoke! There are quite a few secondary characters in HOT FOR A COWBOY, all superbly well-rounded; I immediately took to Wildcat Jack, the elderly DJ; I loved the aging hippie Morning Glory, as well as her twelve year- old grand-nephew, Ben, who fit right in.
HOT FOR A COWBOY is tightly plotted, impeccably paced, and rich in detail and Texan history. I particularly enjoyed the parts about ranch radio, about which I knew nothing. It's so nice to see a contemporary romance depend on more than physical attraction and on the couple having sex. Shane and Eden are not ensconced in an erotic bubble separate from the outside world. They lead full lives and still manage a passionate, but realistic relationship.
SUMMARY
Two flames burn way hotter than one...
Eden Rafferty has lost it all: big time career, high-profile marriage, and just about everything she owns. Coming back to Wildcat Bluff with her tail between her legs, the only person who can help her heal is cowboy firefighter Shane Taggart. But nothing is simple, and their high-octane past is just the beginning of their current problems...
Excerpt
Shane felt Eden shiver and wondered if she was cold but hoped she was responding to his touch. He raised his head and looked into her blue eyes turned dark with desire. Not cold. Response. This was midnight on Lovers Leap all over again.

But what had it gotten them? Nothing. Where had it gotten them? Nowhere. Was it worth taking a chance again? Yes.

"Oh," she said, gazing deep into his eyes, "I forgot. You made me forget. I'm supposed to make sure you drink, eat, and lounge in the hot tub."

"When you're dressed like that?"

She glanced down, jerked up her towel, and tied the corners together as she backed away from him. "Don't say another word. Just get in the hot tub. I'll take the tray over there."

"It's not like I'm going to forget what I saw."

"Not another word. Just get in the water."

He nodded in reluctant agreement and trudged over to the hot tub. Hedy's brilliant plan was disintegrating before his very eyes. He'd have to tell her later that she was nowhere near a master strategist. For now, he simply got in the water and sat down, letting the water bubble around his chest. Maybe the hot tub wasn't such a bad idea after all. It did feel pretty good after such a challenge of a firefighter day.

But it didn't feel nearly as good as Eden looked when she sashayed over to him, set the tray down, tossed off her towel, and slid into the water beside him. He'd have to be comatose not to respond to her every single allure—all of which were now emblazoned on his mind like delicate curls and whorls etched into stained glass. He took a deep breath, wondering how he was going to keep his hands off her while she helped him or if he should even try.

"I brought sparkling water and spring water. Which would you like to drink?"

"Either one." He began to suspect she wasn't going to give him a choice about hands-on or hands-off.

"Let's go with plain first, since I don't want to irritate your throat."

"Fine." How the hell had he managed to get Eden into a swimsuit, into his hot tub, and still get treated like an invalid? He'd mismanaged a major part of the strategy at some point, but he was clueless about how, where, and why. He might as well blame Hedy and be done with it or acknowledge that he could fight a fire but not woo a woman. It was a sad testimony to his life.

"Here you go." She held out a blue glass in a hand with pale-pink nails.

"Where'd you get that?"

"What?"

"The glass."

"In the upper right cabinet where your mom always kept these glasses."

"I haven't seen them in ages."

"What've you been using?"

He realized too late that he'd taken another wrong turn, so he just grabbed the glass and tossed half the water down his throat.

"Really, Shane, what have you drinking out of?"

"Let's see." He just shook his head, knowing where this was going and unable to back out. "If it comes in a bottle, I drink out of it. If it comes in a can, I drink out of it. Any other questions about how I drink liquids?"

"No." She appeared to shrink in on herself. "I just wondered and wanted—never mind. I guess that was rude of me."

"No." He downed the rest of the water and handed the glass back to her. "Maybe you know the house better than I do. I could tell you what's where in the cattle barn or the horse barn, but household stuff is not at the top of my need-to-know list."

"Right," she said briskly. "That's as it should be, with all you have to do around the ranch."

He hoped she meant those words, since they were true, but also true was the fact that the place had needed a cowgirl's touch for a long time. He missed those homey splashes of warm cookies served on pretty plates at the family table, inside or outside. But he wasn't about to do it for one lone cowboy or even firefighters when he invited them over for a cookout. Paper and plastic ruled the day when he served up beans and beef. Paper towels were better than napkins any day. Still, Eden reminded him of what life had once been like on the Rocky T Ranch. Only now did he realize how much he'd missed it.

"Here. Enjoy." She held out a red-bandana-design paper plate and matching napkin toward him.

"Thanks. I will."

He looked at the fun plate with its pretty arrangement of food, but he'd lost his appetite for anything except her. He could blame her for making him lose every last bit of sense he ever had when he was with her, but he wouldn't place all the blame on her, even if he did feel like he'd been kicked upside the head by a horse when he was with her.

He abruptly stood up, water cascading down his body back into the hot tub. He looked down at her. It was a bad angle. He had to get away, or he was going to grab her and meet the expectation in her blue eyes. He suddenly felt protective of her. How many men in LA had bird-dogged her, wanting simply to be with her or take what was quick and easy? How many ways had her ex connived to con her? How many times had her innocence been used against her? She deserved better—from him, at least.

"You stay. Enjoy the hot tub. I'm going to my room," he said with his last bit of self-control.
---
What do you think about this review?
Comments
1 comment posted.
Re: Finding love and purpose in cowboy country

Okay! Love this trope! Thanks for the review!
(Kathleen Bylsma 4:36pm February 26)
Registered users may leave comments.
Log in or register now!