"The Montana Strong saga continues."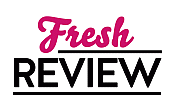 Reviewed by Sandra Wurman
Posted February 25, 2019

First impression are the stuff jokes are made of, after all just how much can you derive from a first little glimpse of a person. That old expression of not judging a book by its cover is all over the latest book in the Montana Strong series by R.C. Ryan THE COWBOY NEXT DOOR.
R.C. Ryan's new book brings us back to the Monroe Ranch which is a very special place. Mac Monroe and his wife and son started this ranch. When his wife and son died in a tragic accident, Mac was left sad and questioning his life. Luckily his wife Rachel had invited some very wonderful men to join their ranch and family. And then three troubled boys wound up in Mac's barn looking for a respite from an uncertain future. It was with these three men and boys, undeniably a ragtag group - that Mac was able to kick start his life. And now in THE COWBOY NEXT DOOR we are looking at how Sam, the rebellious son, has turned out.
Sam is still the rebel. He is taking on challenges and risks without care. Or at least that's how it appears to most people. There is nothing Sam likes more than ranching with the exception of gambling and pool hustling that is. So when Penny Cash turns up at the Monroe Ranch the Sam that she meets looks like an itinerate cowboy. Sam is equally put off by this petite little woman who is as bossy as heck.
Neither Sam nor Penny had expected their lives to turn out the way it had. Penny had a teaching degree and was in Haller Creek for an opening that unfortunately was no longer available. She had no alternative plan but luckily met up with Mary Pat who brought her to the Monroe Ranch for a job cooking and cleaning for the Monroe men. Penny had lots of experience with taking care of men since she practically raised her three younger brothers. This was to be a temporary setback, at detour to her dream job teaching. Well back to dreams and plans. Penny and Sam are both going to find themselves with very new experiences. Expectations are going to fly out the window with a new reality that finds them equally attracted to each other although they are practically opposites. Sam is a gambler; Penny abhors that with good personal reasons. Sam is a tease; Penny is as straight-laced as they come.
Viva la difference. And in THE COWBOY NEXT DOOR R.C. Ryan reminds us that life sometimes has surprises in store for us all. We either take advantage of those surprises or take the chance of letting something really remarkable pass us by.
As a wise man in THE COWBOY NEXT DOOR says to Penny, life has a funny way of happening while we are busy making plans.
No one but R.C. Ryan can take a disjointed group of characters, mesh them into a family and truly bring them to life. As in all her books R.C. Ryan paints a glorious picture of scenery which is so much a part of the story. THE COWBOY NEXT DOOR is a work of art. R.C. Ryan has the tools for the imagery. I can't wait for the next story about these amazing characters.
SUMMARY
The one woman this cowboy can't resist is the only one who isn't falling for his charms...
After weeks on the trail, Sam Monroe is looking forward to a hot bath, a home-cooked meal, and a real bed. In that order. But he's greeted by something even better when he opens the door to his family's ranch house. Seems the new housekeeper is a gorgeous young woman who cooks like an angel and wrangles his family like a pro. If only she didn't dislike him so much...
Penny Cash is down on her luck, and the last thing she needs is a flirtation with a wild, carefree cowboy. Sure, he's funny and sexy, but they're as different as whiskey and tea. And she'll be leaving town as soon as she finds a full-time teaching position. But when trouble comes calling, Penny will find out how serious Sam can be when it comes to protecting the woman he loves...
Also includes the bonus novella Saved by the Cowboy by A.J. Pine!
Olivia Belle has always believed in fairy tales...until the moment her boyfriend dropped to one knee. When Olivia speeds into Cash Hawkins' town like a modern-day Cinderella in a ball gown and glass slippers, Cash's careful existence is thrown for a loop. Olivia could be his happily ever after . . . if this runaway bridesmaid doesn't run off with his heart.
---
What do you think about this review?
Comments
1 comment posted.
Re: The Montana Strong saga continues.

I love it when lost kids find a home and a family is
created. Thanks for the review!
(Kathleen Bylsma 4:38pm February 26)
Registered users may leave comments.
Log in or register now!