"Brave parajumper medics face three challenging rescues"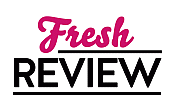 Reviewed by Clare O'Beara
Posted February 11, 2019

Thriller Military | Young Adult Suspense
Three tales of the daring ParaJumpers or PJs from the American Airforce are bundled in this book called PARARESCUE CORPS. While the tales sometimes start over the mountains of Afghanistan, the locations change.
Denali Storm is the first tale; Denali is the high Alaskan mountain which poses a challenge for climbers, but storms can roll in swiftly and without warning. On this occasion three sets of climbers are swamped by a sudden powerful snowstorm with fierce winds, and the PJs are helicoptered to 13,000 feet. Beyond that point, there isn't enough oxygen for the choppers to fly. Now the men are on foot, with heavy packs of essential gear and their medical and survival training.
Nile Chaos ensues when a dam on the Nile breaches due to severe flooding and civilians are caught between two bands of rival warlords. The PJs are sent to do what they can to aid the terrified locals. As combat medics, they aid the United Nations relief forces. While in the first book, all the team had to worry about was the terrain and weather, on this occasion they also get fired at by an RPG and swim through crocodiles. Viper Strike is set in South America. The Viper is Miguel Ramos, a man in oil-rich Venezuela who leads a band against corruption; this makes him an outlaw. His somewhat confused plan is to shoot down the American Ambassador's plane and take any survivors hostage. As the local government is dealing with riots, the medics need to parachute in and travel through the jungle to the crash site. We learn about the Amazon rainforest, and the tepuis or clifftops in the Guinea Highlands of Venezuela.
Our heroes are Airmen Smith and Bashir, Sergeants Mako, Garcia and George, Lieutenant Jenkins. This is not a story in which the characters learn and grow; they come in with all the skills and courage they need to defeat the odds, but sometimes get injured, captured, split from friends. They know they need to keep trying, keep adapting to circumstances. Sometimes they need to fire on bad guys but mainly they try not to take sides, just help the injured. Women barely get a mention and with the simplistic writing style, I expect the books are intended for young adult boys. I have to say by page 40 I was already tired of guys saying "Hooyah!" and I would have liked to know some of their backgrounds. But I did learn a lot and I enjoyed all the vividly described survival situations.
Michael P Spradlin, who has written for young people and adults, created three exciting tales in PARARESCUE CORPS. The marketing promises augmented reality phone app enhancements, such as a video interview with the author. Sounds like an irresistible Christmas present.
SUMMARY
Pararescue Corps features the engaging and action-based stories perfect for high-interest readers who love military action stories. Each title includes a specialized glossary, writing prompts, discussion questions, and nonfiction information on pararescuemen and the United States Air Force.
---
What do you think about this review?
Comments
No comments posted.

Registered users may leave comments.
Log in or register now!