"One woman agent in a much changed world"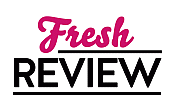 Reviewed by Clare O'Beara
Posted February 11, 2019

Thriller Techno | Science Fiction Suspense/Thriller
Washington DC. But not as you know it. When the world goes wrong, not too far in the future, the city is kept alive by Dutch hydrological engineering. The future is BORDERLESS not only because refugees flee devastation but because the Commonwealth, the world's biggest company, controls all the information infrastructure.
Diana has quit the CIA and she is more aware than most that cars are computers that drive, homes are computers where people live and so on. Her relationship with Dag is settling down -- they met in an earlier book, Bandwidth, which I hadn't read. Diana is troubled by the way that hedge funds act, and by the consolidation of control of telecommunications. I found that the early part of the book looks back at the previous adventure, and while readers can pick up enough to hit the ground running, they may feel that it's better to read the first book to get to know the characters.
One interesting concept is that in this ultra-connected world, a club called Analog caters to those people of status who want a place with no connection but social chatter in person. All the stream of online life is severed and the patrons find they can think clearly, make life decisions, get creativity flowing. The other side is that the outside world can't spy in the club, so privacy and secrecy can flourish. Here Diana meets a contact who wants her to work for him. For a fee.
The location shifts to San Francisco where the wind carries the smell of fires, the Arctic, and secluded forest spots where people can talk without being overheard. What doesn't change however is the constant sense that Diana is paranoid and has the word tradecraft at the forefront of her mind, so maybe once a spy always a spy. Another constant factor is the ongoing, rather complex and massive takeover of control of other aspects of the world by Commonwealth, because they who own the feed can threaten to cut it off and by now governments depend on the feed. Diana has a counterpart, a control freak named Helen, who obligingly invites Diana for a meal and reveals all her plans for world domination.
I would recommend reading the first book (BANDWIDTH) before tackling BORDERLESS because the world has been through quite some turmoil. Author Eliot Peper points out in a note how much today's world has changed from that which his grandparents inhabited. How many more changes may come? This is a big concept adventure which will bring wry amusement to any technothriller fans. Expect some violence and strong language.
SUMMARY
Information is power, and whoever controls the feed rules the world in this all-too-plausible follow-up to the science fiction thriller Bandwidth.
Exiled from Washington after a covert operation gone wrong, Diana is building a new life as a freelance spy, though her obsessive secrecy is driving away the few friends and allies she can count on. When she's hired to investigate the world's leading techno capitalist, she unknowingly accepts an assignment with a dark ulterior purpose. Navigating a labyrinth of cutouts and false fronts, Diana discovers a plot to nationalize the global feed.
As tech and politics speed toward a catastrophic reckoning, Diana must reconcile the sins of her past with her dreams of tomorrow. How she deploys the secrets in her arsenal will shape the future of a planet on the brink of disaster. Doing the right thing means risking everything to change the rules of the game. But how much is freedom really worth?
---
What do you think about this review?
Comments
No comments posted.

Registered users may leave comments.
Log in or register now!