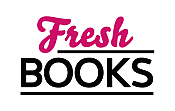 Finish off the year with great December reads
"One of the most complex, plotted and disturbing novels I've read in some time"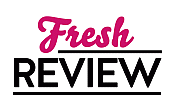 Reviewed by Clare O'Beara
Posted February 10, 2019

Author Bryan Gruley specialises in somber titles -- STARVATION LAKE, HANGING TREE, SKELETON BOX. With this current thriller, the explanation is that a family called Bleak founded a town in Michigan on woodyards and steel, both industries now closed. Tourism and fishing are about all that's left. The matriarch of the Bleaks wants the town renamed, to her first name, Serenity Harbor. If the town council can get its act together, they'll inherit her fortune. Left out in the cold, in a BLEAK HARBOR indeed, is the actual family heir.
Danny Peters is nearly sixteen, on the autism spectrum, much loved by his mom Carey and stepfather Pete. When Danny is kidnapped the huge ransom demand presumes that Serenity will cough up the money, but the family doesn't speak. Carey has to involve the police, despite her ongoing attempts to blackmail an employer who cast her off. She learns that Danny's biological father has been released from jail. Could the day of dread get any worse?
Strong language, adult references, and menace abound. This is the first book I've read which involves someone running a shop selling legal medical marijuana, and we see the immediate problem, which is that distributors of the illegal variety don't like their market to vanish. Whether someone intended to run a clean business or not, how long can they stay clean? I believe the author has thought the matter through carefully, and time alone will tell as laws expand to further states.
The story gradually fills with cryptic texts, truncated e-mails and dodged phone calls. A virus, defaced local newspaper website and cruel rumours complete the string of woes and miscommunication. So much is being sent in so many directions that you'll need to keep track of the demands and double crosses. Carey and Pete each keep going back over their actions, each one silently thinking guilty thoughts. They were getting by, just making ends meet, and doing their best for young Danny, or so they thought. Now they just want him back safe.
This is undoubtedly one of the most complex, plotted and disturbing novels I've read in some time. Bryan Gruley has created characters who are good, bad, middling and ordinary and thrown them into chaos mixed with cold, logical control. BLEAK HARBOR will stay in your mind long after you finish reading.
SUMMARY
Their son is gone. Deep down, they think they're to blame.
Summertime in Bleak Harbor means tourists, overpriced restaurants, and the Dragonfly Festival. One day before the much-awaited and equally chaotic celebration, Danny Peters, the youngest member of the family that founded the town five generations ago, disappears.
When Danny's mother, Carey, and stepfather, Pete, receive a photo of their brilliant, autistic, and socially withdrawn son tied to a chair, they fear the worst. But there's also more to the story. Someone is sending them ominous texts and emails filled with information no one else should have. Could the secrets they've kept hidden—even from one another—have led to Danny's abduction?
As pressure from the kidnapper mounts, Carey and Pete must face their own ugly mistakes to find their son before he's taken from them forever.
---
What do you think about this review?
Comments
No comments posted.

Registered users may leave comments.
Log in or register now!