"Much anticipated story is perfectly done!"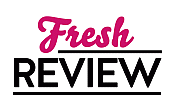 Reviewed by Annetta Sweetko
Posted February 10, 2019

The battle with Bran continues as Death or Erith is slowly drained of her very essence. If they cannot stop him, then all of the worlds the reapers have known will cease to exist. There is one DARK ALPHA'S AWAKENING that just might save Death herself.
Cael had followed, and loved Eirth, since even before he was made into one of her Reapers and it pains him to see her fade away. He will not let this continue; he will let her know that he and the others are bound to her with more than duty, they are bound with love. But it is his love that she will know before the end comes. Because if the end comes for Death so shall it for Cael.
DARK ALPHA'S AWAKENING is the Reapers book that most of the faithful fans have been anticipating. I had wondered about Erith's beginnings: How she became who she is, where her power came from and why she is Death. This is the book that gives us more of her story but still keeps some of her existence an amazing mystery. Cael has always been duty bound, but it is his heart that really belongs to her and in this book we finally get to watch as they allow themselves to indulge in their emotions. The brotherhood of all who follow her, follow because of more than duty and in this book we get to watch all the Reapers (including the secret ones, see DARK ALPHA'S HUNGER) band together to fight Bran.
Though DARK ALPHA'S AWAKENING just might feel like a finale, readers will find that there is still more to come. This series is intertwined with the Dragon Kings and the war with the Fae is still heating up. One of the best parts for me was that the reapers got another chance to tick (I have to be polite here) off the Light Queen Usail. Probably the best part for me.
DARK ALPHA'S AWAKENING will have you absorbing every word in the hopes of answers that fans still have questions for. I can't tell you all the answers are here but I can say, if you want an amazingly well-written storyline, with characters that you already love and are thrilled that they finally have their time together, steamy sweet romance and some good old sword play action then this is exactly the book you want to get your hands on.
SUMMARY
There is no escaping a Reaper. I am an elite assassin, part of a brotherhood that only answers to Death. And when Death says your time is up, I'm coming for you…
Serving Death and the Reapers has been my life for centuries. I've always put my duty before everything, even my yearning for Death. But now, she's fading – our foe is bent on destroying her and he will stop at nothing until he does. Death holds the key to our survival. I will do everything in my power to stop her from disappearing. For her, I will ensure we have the best fighting chance. For her…I will cross the divide keeping us apart.
---
What do you think about this review?
Comments
No comments posted.

Registered users may leave comments.
Log in or register now!