"Two investigations to solve ... one paying and one personal!"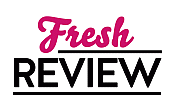 Reviewed by Viki Ferrell
Posted January 24, 2019

When we last left Kate Weller in Charleston, her boyfriend Eric's car had just exploded, and she was forced to explain how she knew it was going to happen and was able to spare his life. Now Kate is on her way to Pensacola with her friend Beth to see her brother in Santa Rosa prison in Milton. She hasn't seen Liam in sixteen years. But she knows that the person who has been following her, making strange phone calls and who now has blown up Eric's car is somehow connected to Liam and the reason he is in prison. Kate was only ten when Liam supposedly robbed an armored truck with a gang and was left to take the rap by himself. He pled guilty to the charges and went to prison without a chance of parole for twenty-five years.
While in Pensacola, Kate's employer, Nate Price of Price Investigations, calls with a case that she can work while trying to make sense of what is going on with her brother. Very wealthy Agnes Westin is found dead on her sailing yacht, and her daughter doesn't trust the police to find the murderer. Lainey Westin enlists Price Investigations to assist in the case. Kate jumps at the chance to get her trip and time here funded by a client while looking into her own personal problems with her brother. Can she find Agnes's murderer and the real ring- leader of the gang and heist Liam was involved in?
SWEET TASTE OF REVENGE is the second book in Mary Ellis's Kate Weller Series. Ms. Ellis does a great job of weaving the back story of book one into this book, so the reader is not at a loss. It makes a good stand-alone cozy mystery read. The storyline moves at a very fast pace, taking many twists and turns to a surprising conclusion. Kate is a very strong-willed, tenacious heroin with many equally strong supporting characters. She is determined to find Mrs. Westin's killer, but even more determined to unravel the real truth behind her brother going to prison for a crime she believes he did not commit. SWEET TASTE OF REVENGE is a quick read that will bring a few chuckles along the way. Don't miss it!
SUMMARY
Private investigator Kate Weller must confront her troubled past and clear her brother's name in the second gripping Marked for Retribution mystery.

When a wealthy socialite is found dead on her luxury yacht, her daughter Lainey hires Kate Weller to investigate. Agnes Westin created plenty of enemies during her climb to the top of society, many with a taste for revenge – but did any of them feel strongly enough to kill her?

But Kate has another reason altogether for returning to Pensacola, Florida, the only town she has ever called home. Her brother Liam has spent the past sixteen years in jail for his part in a robbery homicide – and unless Kate uncovers the truth of what really happened that day, she will never be safe. Now someone wants to make sure her repressed memories stay buried. Can Kate clear her brother's name before the real killer silences them both forever?
Excerpt
Chapter One
Kate Weller leaned back against the headrest and tried not to think about a very tall, dark, and handsome man who cooked the best Italian food she'd ever tasted. An ambitious man, who almost single-handedly built the family's trattoria into one of Charleston's most sought after restaurants. A man who respected the elderly, was kind to animals, and knew how to make a woman feel like a queen. She was leaving behind a trophy fish, pulled from the sea of eligible bachelors. As Kate forced away painful memories of Eric Manfredi, she tried to imagine what she would find when visited her brother for the first time in years.
What had sixteen years in prison done to Liam? Will he be coarse and foul-mouthed, musclebound and covered in tats to indicate his prison yard allegiances? Or will her brother still be the same shaggy hair dreamer who'd wanted to make a better life for them after their parents died? Shame and guilt over never visiting after his arrest washed over Kate. So she forced thoughts of Liam into the same corner of her mind that Eric inhabited.
"Yoo-hoo, Kate. Did you see that sign?" Beth Kirby took her hand off the wheel long enough to deliver a jab to with her elbow. "Welcome to Florida. Getting homesick yet?"
Kate straightened. "The Florida-Georgia line is still a long way from Pensacola. It'll be another four hours before things start looking familiar." She slouched back down in the seat.
"Will you look for a place to live near your brother's prison?"
"No, that would be too depressing. I want to find a cheap hotel near the beach in Pensacola. I really enjoyed being close to water in Charleston."
Her best friend rolled her eyes. "First of all, there is no such thing as a cheap hotel near the beach unless it's slated for demolition. Secondly, you need something more long-term than a hotel. Let's look for an apartment that leases by the month."
"I'm not staying that long." Kate rubbed a knot in her left shoulder. "I plan to find out why Liam wants to see me, and why after all these years someone is stirring up the past."
Beth's face scrunched into a frown. "Are you crazy? Someone has been threatening you. And that someone blew up your boyfriend's car. It was only by the grace of God that Eric wasn't inside at the time. That's a far cry from posting embarrassing photos from your high school days."
"I realize that, but it doesn't change the fact I need to work. Last time I looked at my bank account, I wasn't independently wealthy. And since I'm the roving PI, I have to go wherever the boss finds the next case. In the meantime, I just hope Nate doesn't fire me. Oh, and for the record, Eric is no longer my boyfriend. I broke it off."
"Nate isn't going to fire you. He's really nice guy. Why do you think he insisted I come with you to Pensacola?"
Kate's mouth dropped open. "You're staying only until I find a place to live. Then you're going back to your fiancé in Savannah. Don't you have a wedding to plan?"
"Everything is already organized. Mom has the situation well under control. I just need to show up. Oh, and fit into my dress." Beth tossed the rest of her donut out the window.
"Stop littering." Kate sipped her cold coffee. "I know you mean well, but I don't need a bodyguard. I have my permit to carry a firearm and plenty of ammunition. Can't you have some faith in your protégé?"
Beth glanced into the rearview mirror before changing lanes. "I've got lots of faith, but two Annie Oakley's are better than one." She patted the Beretta concealed beneath her cardigan. Beth Kirby was the only woman who packed heat while wearing a girly dress, high heels, and a big hat.
Kate's own handgun was tucked in her purse at her feet. Hopefully, she'd have time to dig it out if they ran into trouble. "Three days and that's it," she said. "Even if your wedding is set, I'm sure Michael needs help on the case you two are working."
"Nope, he's just finishing the paperwork on our last one before he joins us."
Kate pivoted on the seat. "He's picking you up and taking you home, right?"
"Wrong. You're going to have two bodyguards. Nate doesn't want his newest agent to end up like your boyfriend's SUV."
"I can't believe this is happening." Kate remembered Eric's Expedition exploding in a cloud of smoke and twisted metal with a sour taste in her mouth.
"Believe it, girlfriend. I'm treating this trip like my final vacation as a single woman. I can bunk with you, while Michael sleeps on the couch."
"Beth, I don't have a couch. I own a few boxes of books and photo albums, a plastic crate of work stuff, one suitcase of clothes, and my laptop. Did you hear the word couch anywhere in that list?"
"We'll find you a furnished place just like you had in Charleston. Every furnished apartment has at least one couch."
Without warning, Kate's eyes filled with tears. "But it won't be just like Charleston, will it?" Despite her best intentions, tears streamed down her face as the image of Eric Manfredi in his white chef's coat danced through her mind—all six-foot-three inches of him.
"No, adorable landlords like Eric are hard to find. But now that he's your boyfriend, the landlord can look like Quasimodo."
"You're not listening. Right before I left town, we broke up."
"Oh, I heard you just fine. But I also know he still loves you." Beth switched the air conditioning to high.
Kate squeezed her eyes shut, willing herself to stop crying. "Someone connected to my jailbird brother sent me a very clear message, all because I failed to listen at the last two places I lived. Now the nicest man in the world almost died in the crossfire. I can't, I won't let that happen again."
"Eric Manfredi is built like a prize-fighter. Don't you think he can take care of himself?"
"But he's not a prize-fighter! He's a chef who takes his grandmother to church on Sundays and cooks exquisite Pappardelle Bolognese. So no, I don't think Eric can deal with sociopaths who plant car bombs in the parking lot of Office Max."
When Beth opened her mouth to argue, Kate held up her hand. "Please, let's not talk about him. Nothing can be done about the situation so the less said the better."
"Okay, I won't bring up Eric, but just remember that Michael and I go wherever the boss sends us. Nate wants Michael to use his techy superpowers to find out who's sending those warnings and I'm supposed to dog you like a bloodhound. Anybody who gets too close will be shot." Beth patted her weapon lovingly.
"If you get arrested I won't testify at the trial that you were temporarily insane. Because we both know in your case it's permanent. Wake me when we get close to Pensacola."
Kate leaned her seat back and closed her eyes. She knew she wouldn't sleep, but she needed time to strategize. Everything had happened so fast. Just as her last case was wrapping up in Charleston, someone with an axe to grind had found her, despite her every effort to cover her tracks. And she only had a vague idea who they were.
After her brother went to jail, his old cronies would occasionally follow her around Pensacola. Sometimes they parked outside her apartment, always in a different car with mud obscuring the license plate. Since Liam had been the only member of their pack of thieves to go to jail, she knew their intimidation was meant to keep her quiet, which is exactly what she had done.
Not that she had much choice. Whatever Kate had witnessed the night Liam graduated to big-league crime, she had buried so deep in her child's mind she couldn't make trouble if she wanted to. Her sole intentions were to finish college and forget she even had a big brother. Then after several years of no drive-bys, someone started leaving vile obscenities and thinly-veiled threats on her answering machine. Kate considered going to the police, but feared retaliation against her brother in prison. Inmates killed fellow inmates all the time—crimes not considered newsworthy enough to make the newspaper. Even though she wanted no contact with Liam, she didn't want him to end up dead because of some foul-mouthed punks.
So instead she had packed her bags, changed her name, and left town in the dead of night. William Faulkner would have been proud, except that she hadn't bought a bus ticket. Her rusty old car made it to Tallahassee where she living on savings until she found a job.
For a few years Kate maintained a low profile, telling only one person the truth about her identity, her boss and mentor at the Florida Bureau of Worker's Compensation. Life had been good. Then the threats started up again, this time not so thinly-veiled. Her boss transferred her to a different division where she was sent to Georgia to work as a fraud investigator. Meeting Beth and Michael in Savannah had been a dream-come-true since they wanted to hire a PI willing to travel. During her training, Kate and Beth clicked immediately. When she was sent to Charleston—the first case she worked solo—Kate had met the love of her life. But a woman on the run can't afford to fall in love. Getting involved with her almost cost Eric his life.
Kate was done with romance. But she was also done with running and hiding. She went back to her real name and was on her way home to Pensacola. If someone was out to get her, they might as well get it over with. That is, once Beth and Michael were safely back in Savannah.
"Wake up, sleepy head." Beth nudged her shoulder. "We're almost to Pensacola. What do you want me to do?"
Unfortunately, Kate had fallen asleep without formulating a strategy. "Exit I-10 at I-110. Stay on that until it dead-ends at the Gulf of Mexico. I'll watch for signs to Main Street. Pensacola's historic district isn't quite as grand as Savannah's or Charleston's, but it's close to the water. That's where I hope to find a place to live."
"I guess I woke you in the nick of time." Beth cut across three lanes of traffic to reach the exit lane. "As soon as you see water, keep your eyes peeled for signs that say, "Condemned" or "Sheriff's Auction." A corner of Beth's mouth twitched as she fought back a grin.
"Very funny. I'll Google places on Main Street in the downtown area. There's got to be something I can afford within walking distance of the bay, even if I have to jog half a mile." Kate pulled out her phone.
"What, you don't want to rent a villa on the beach?"
"Those would be over on Sana Rosa Island and out of my price range. Besides, I want to stay on this side of Pensacola Bay so I won't have to fight the traffic every day."
"Like this?" Beth braked hard as cars slowed to a crawl.
She glanced up from her Google search. "Exactly."
While Beth fumed over the traffic, Kate checked out the long-term rental hotels, those reasonably priced and part of a national chain. But Pensacola was no Daytona or Miami Beach. She quickly narrowed the limited possibilities down to one.
"When you see a sign for Scenic Highway 90, take it to the east," she said impulsively. "I want to show you one of my favorite places from my youth."
"Was this the local Lover's Lane? Somewhere little Katie kissed a boy for the first time?"
She snorted. "Nope, I had lots of friends in high school but no boyfriends. Even in college the guy I hung with was more of a pal than anything else. The month we graduated, Larry got engaged to my best friend."
"Did you want to kill him?" Beth lowered her voice to a whisper.
"Nope. I was overjoyed for them."
"And yet…you're so willing to give up on Eric Manfredi—your first real boyfriend?"
Sweat ran down Kate's neck. "What part of 'knowing me could be dangerous to his health' don't you understand?" She enunciated each word carefully.
"I understand just fine, but I never pegged you for a quitter or a scardy-cat."
"Well, now you know the truth. And what happened to our agreement of not talking about him?"
Beth ducked her head. "Sorry. Michael will attest to me having the memory of a Mayfly."
"Write it on the back of your hand in ink. Don't make me hurt you."
"Here's the exit for Highway 90. What are we looking for?" Beth slowed as she headed down the ramp.
"Bay Bluffs Park. My mother brought Liam and me here for picnics. This is where Liam taught me to swim. My mentor at the Florida Bureau heard they had fixed up the area. Supposedly they have a nice boardwalk down to the beach through a protected habitat."
While watching for the park, Beth switched off the AC and rolled down the windows of her Lexus. The expensive car had been a wedding gift from a rich client that would have brought sorrowful memories for the widow. "There's the sign," Beth hooted.
"Turn down the next road and park anywhere. I can't wait to get out of this car and stretch my legs." The moment the Lexus stopped, Kate jumped out and started to run.
It didn't take Beth long to catch up to her. "What's the big hurry? Is there an ice cream stand at the end of the boardwalk?"
"I'm just happy to be here after all these years." She didn't slow down until totally breathless.
"Which mother brought you here—the lady who adopted you and Liam or one of the foster moms?" Beth leaned back against the rail, not breathing anywhere near as hard as Kate.
"Both, my adoptive mom was first to show us this place. Then I talked a few nice foster mothers into coming here whenever I'd earned some kind of reward."
Beth peered up with narrowed eyes. "You say nice as though some of them weren't."
"I don't want mean abuse or anything close. None of my foster parents were mean to me, but some had bitten off more than they could chew with the number of kids they took in. They didn't have the time or energy to give more than the minimum." Kate didn't like where the conversation had veered. "But I got along just fine. Plenty of natural parents wouldn't win any parenting awards either."
"That's for sure. I'd say you turned out just fine." Beth wrapped an arm around her shoulder and squeezed.
"Thanks," Kate murmured, returning the hug. "Check out that view."
Beth turned to see crystal blue water and sand so white the reflected glare hurt their eyes. "Wow. This is better than any old ice cream stand." For several minutes they watched speedboats and sailboats out on Escambia Bay, mesmerized. Then Beth asked, "Do you remember the last time you came here with your brother?"
Kate shook her head. "Liam didn't thrive well in the foster care system. Like I told you, we were never placed in the same home after our adoptive parents died. I was only seven, but Liam was already fifteen. He thought he didn't need any more supervision and wanted to be on his own."
"He left his little sister behind?"
"No," said Kate, much too defensively. "Liam wanted to get a job so he could save money. Then he planned to petition the court for my custody as soon as he turned eighteen. But by then he'd fallen into a rough crowd and landed in trouble. Juvenile hall did nothing to improve his ethical sense of right and wrong. It became harder and harder for us to keep in touch." She felt a drop of rain, the first harbinger of a storm on the horizon. "Enough past history. Let's get out of here before we get soaked."
Like teenagers, they raced back to the car, arriving almost at the same time. "I beat you by a foot," Kate crowed.
"Only because I let you win." Beth unlocked the doors with a press of a button. "And that's enough sightseeing. We better search for a place to stay."
"I've already made up my mind. Set your GPS for the Vacation Inn and Suites on West Main Street. They have a free breakfast bar, free WiFi and free parking. No doubt they'll be a couch in the room. All the reviews say it's very clean, with an outdoor pool if you want to soak your head before heading home to Savannah."
"Shouldn't we check out more than one place?"
"Why bother? This one I can afford as I don't stay too long. Plus Main Street turns into Bay Front Parkway, so I'll be within jogging distance of water."
Beth headed back to the highway. "Fine, but with your impulsive mindset you'll probably marry the next man you meet."
Kate turned her face to the window as unbidden thoughts of Eric surfaced. Eric had been her first boyfriend—the first man she ever cared about. Now marriage to him was out of the question. "I intend to grow old with dogs, cats, and maybe a pet lizard. Let's just get to the Vacation Inn so I can check in and unpack. Tomorrow is Saturday, visiting day at Santa Rosa Prison, and I still want to get in a swim tonight."
As Beth stepped on the gas, Kate leaned back and tried to picture Liam as a hardened inmate. But no matter how hard she tried, an image of lanky, sandy-haired boy with freckles simply refused to budge.
* * * * *
Kate awoke to the sound of Beth snoring in the other queen-size bed. She thought about burying her head beneath the pillow, but the first rays of dawn were already streaking the sky. Kate decided to let Beth sleep while she started the coffee and went for a run. Nothing like running along the bay in the cool morning air to clear away cobwebs. Last night she and Beth had splashed around in the pool, eaten greasy pizza, and fallen asleep listening to country music on her I-Pod. Actually, she like having Beth's company for a few days, especially since Beth kept a small Beretta and large Glock with her at all times. But when she faced Liam Weller for the first time since his incarceration, she would be alone.
"There you are." Beth shoved a cup of coffee into her hand the moment she walked through the door. "Drink this, then jump in the shower. We'd better get a move on."
Kate added a fake creamer, since no one stopped to buy milk. "What's the big hurry? I told you Milton is less than an hour from here."
"Yeah, but visiting hours end at two and no one will be processed after one o'clock."
"Where are you getting all this information?" Kate gingerly sipped before gulping a mouthful.
"From a page on their website—Frequently Asked Visitation Questions." Beth tapped the screen on her phone. "Did you fill out and mail the visitation application?"
"Yeah, right before I left Savannah."
Beth's eyes bugged out. "That's only a little over a week ago. You're sunk! It takes thirty days for approval."
"Will you please relax? I called my friend at the Florida Industrial Commission. She has friends in high places and promised to ask the warden for special permission for me."
"Just you? I don't get to meet your brother?"
"Not until you're both in your forties."
"Fine, but you'd better get moving. If they still need to call the warden, it will take extra time." Beth pushed her toward the bathroom. "You can drink your second cup along the way."
"What about the free breakfast?" Kate called through the door.
"We'll fill our pockets and eat on the road. If I didn't know better I'd say you were purposely dragging your feet."
Kate turned on the water and stared into the mirror. You might just be right.
"And remember," Beth hollered. "No shorts, tank tops, spandex, tight clothing, or fishnet stockings. And nothing either desert tan or jungle green camouflage and nothing see-through."
The image of someone wearing all those clothes simultaneously made Kate smile. "I'll wear nothing but long, black and baggy."
After wolfing down scrambled eggs with hash browns and filling their to-go mugs, they set out for Milton in a sober mood.
Beth was first to break the silence. "You know Liam will have changed a lot since you last saw him."
"I'm prepared for that." Kate glanced in the mirror to make sure no one was following them.
"The website said you have to lock your firearm in the trunk and take in only a small coin purse with less than fifty dollars."
"I know, Beth. I read the rules, all except the dress code. What I don't know is how to approach this. Hey, Liam, I was just curious: Who have you been talking to that resulted in my boyfriend's car blowing up and threats against my life?"
"Maybe he's talking in order to save his life inside."
"Then I need to know that. And his attorney needs to know, if Liam even has a lawyer."
"Sounds like you might be softening a little toward your old swimming instructor."
A lump of emotion rose up and lodged in her throat. "I might be, but all that could change the moment I see him. Liam could be nothing but a trash-talking, hate-filled criminal who isn't the least bit interested in a relationship with me."
"How can I help?" Beth asked.
"I might have an answer for you on the way home, but right now I need to mull this over in my head."
Her friend remained silent for the rest of the drive. But once the razor wire fence and imposing guard tower loomed into view, Kate's gut twisted into a knot. Everything she knew about prisons was from the movies and TV shows with dubious accuracy. She remembered watching a program about a Civil War prisoner camp in which some Pennsylvania coal miners tunneled their way to freedom. Nothing that would prepare her for Santa Rosa.
Once on the grounds, Kate followed the signs to visitor parking and chose a spot between two pickup trucks. Funny, Beth had the only Lexus in the lot. After locking her purse and gun in the trunk, she hugged Beth as though she might never be released.
Beth took hold of her shoulders. "Be brave. Remember, deep inside this is the same boy who taught you to swim."
"I'll be fine. You make sure you don't attract the attention of the guard tower. They have even more firepower than you."
Without a backward glance, Kate marched through the door and joined the other females in line at registration. She tried to look tough and savvy, but pulled off only aloof and bored.
"What's your old man in here for?" asked a voice over her shoulder.
Kate half-turned to a buxom redhead wearing enough makeup for three women. "My old man is dead. I'm here to see my brother." Turning back around, Kate realized the redhead was asking about a spouse, not her father. No matter…I don't have either one. Advancing one position, she concentrated on not making eye contact. When it was finally her turn, Kate repeated the explanation she'd rehearsed a dozen times.
The guard stared, then frowned, and then pointed at the wall. "Wait over there while I call the warden. Next."
Just as she concluded this visitation wasn't going to happen, another guard materialized on her left. "Come with me. Your brother is waiting in the visitation park."
As she followed him down the hall, Kate visualized a park with swing sets, sandboxes, and colorful umbrella tables where loved ones caught up on family news while birds chirped in branches overhead. What she found when the guard opened the door was a dozen picnic tables arranged in a grid in a fenced-in dirt courtyard. No colorful umbrellas, no sandboxes, no swing sets, and certainly no trees for Tarzan-like escapes. But there were families, young and old, black and white, all reconnecting with sons, brothers, husbands, and boyfriends. Inmate dads rocked babies in their arms or held toddlers in laps. The sound of their laughter was better than noisy birds anyway.
The guard pointed in the general direction, and Kate threaded her way between tables to where one man sat alone. With his back to her, the man was so still he might have been sleeping.
Inhaling a deep breath, she stepped around the table. "Liam?"
A ruddy-faced, clean-shaven man with short hair the color of wet sand half rose to his feet. "Yep, it's your big brother." Gone were the long, tousled locks and closely-clipped beard. Liam had gained at least forty pounds, but there wasn't an ounce of fat on his muscular frame. "Good to see you, Katie."
"What happened to your freckles?" She sat on the opposite bench.
"Haven't a clue. Sixteen years, and that's your first question?" A smile deepened the crow's feet around his piercing green eyes. Those were the only thing that had remained the same.
"Sorry," she sputtered. "I'm a fish out of water at this."
Liam sat down and reached across to clasp her hand. "It's okay. I'm so happy to see you nothing you say could be the wrong."
With a pang of guilt, she broke eye contact. "Sorry I didn't visit sooner."
"You were angry, and you had every right to be." Liam squeezed her fingers. "I promised to bust you out of the foster system, but instead I started breaking into cars and hanging around with creeps. I was on a downhill slide with no inclination to stop. I'm the one who's sorry."
"Well, I'm not mad anymore." Kate managed a small smile. She was practically giddy that he still had all his teeth and his speech wasn't peppered with expletives.
"You think I've changed? The last time I saw you, Katie Bird, you had knobby knees, hair down to your waist, and braces on your teeth. Look at you now." Liam whistled through his teeth. "What are you—twenty-five? Get hitched yet?" He glanced at her ring finger.
"No-oo." She dragged the word into two syllables. "Nothing has even come close to marriage and I'm twenty-six."
"Any kids?"
"Of course not. That's not how we were raised." Kate regretted her harsh tone the moment the words left her mouth.
"Begging your pardon, Miss Priss," he drawled. "I forgot your foster homes worked out better than mine. You turned out to be a respectable woman."
"'Spose so. Hey, I bought food at the canteen. The website said you could take this back with you. Are you hungry?" She pulled the bag of snacks up to the table, spread out a napkin, and dumped out the bag. "Save the bag. I wrote down my cell number should you need it."
"I'm always hungry." Liam picked up an apple and took a bite. "Since you're not a housewife changing diapers all day, tell me what you've done for the last sixteen years."
Kate pondered for a moment. "Let's see. I was ten when you went away so I was in fourth grade. After that came middle and high school." She ticked off details on her fingers. "In my senior year, my foster mom helped me apply for scholarships. When the University of Florida offered me a full, four-year ride, I studied criminal justice. Go Gators," she added as an after-thought.
Liam grinned. "I'm proud of you."
"I had planned to go to law school, but I soon disabused myself of that notion. I can never remember trivial facts, and law school involves tons of memorization."
"I've never heard anyone use 'disabuse' in a sentence before." Liam laughed from his belly. "But I know what you mean about law books. I'm doing research in our library and have fallen asleep more than once."
"I'm glad they have a library and law books available here," she said, even though she couldn't remember ever seeing Liam with a book.
"Wha'cha do after college?"
"I came back to Pensacola and found a job in a law office. Then this lady—the sister of someone I met at church—helped me get a job at the Florida Industrial Commission in Tallahassee." Kate jumped ahead in the story. No need to mention why she had to leave Pensacola in a hurry. "Government jobs pay well and have great benefits."
Liam finished the apple and tucked the core into his shirt pocket. "Are you still working there, building up a fat retirement for old age?"
She shook her head. "No, I quit and became a private investigator. The pay isn't so great and no fat pension after forty years, but it's a lot more exciting."
Liam studied her, as though contemplating how much of what she said was the truth. "Makes sense. Anyone who can hold their breath under water as long as you and run a six-minute mile shouldn't sit behind a desk all day."
"That six minutes might take seven or eight now, but I'm working on it." Kate opened the bag of chips, not because she was hungry but for a distraction. "What about you? Are they treating you okay in here?" As she shifted her focus to the imposing gray building with armed guards posted everywhere, she realized the stupidity of her question.
Liam merely shrugged. "We don't get milk and cookies at bedtime. They read my mail and listen in on phone calls, but I'm okay. Last month I fired my worthless lawyer and requested a new public defender. But at least I'm staying in shape." He flexed an impressive bicep. "I got a few friends. The gangs usually leave me alone. And I just got transferred to the kitchen. They're training me to work in a restaurant when I get out."
Kate thought about mentioning Eric's restaurant, but what was the point? She and Eric had broken up, and Liam wasn't getting released soon. It was time to get to the point of her visit. Visiting hours would end while she was dancing around the subject.
"Come to think of it, I did have one serious boyfriend. We just broke up."
"The guy's probably kicking himself for letting you get away. What went wrong? Did he try to tame the wild-child too soon?"
"Actually, he's probably grateful he didn't end up dead. Knowing me could be hazardous to a person's health." As she locked gazes with him, his expression sobered.
"Better give me the details, sister. You're freakin' me out."
Kate cleared her throat. "I left out some past history." Kate cleared her throat. "After your trial and conviction, every once in a while someone would call the house and ask for me. When I came to the phone, the guy would just breathe heavy and hang up. My foster mom thought it was some lovesick boy."
"But you didn't. You thought it had something to do with me?"
"Not at first, but after I started driving it seemed like I was being followed."
"You get the guy's license plate?"
"That's what made me suspicious. Even though it was always a different car, mud was always spattered on the front plate. Then, right before I left for college, I picked up the phone and someone said, "You remember anything yet, sweetheart? I strongly advise against it."
Liam's ruddy complexion paled. "You think he was referring to the robbery." He issued a statement, not asked a question.
"What else could it be? Then I went away to college and heard nothing until my junior year when the hung-ups started again. Right before graduation, I got another warning about not regaining my memory."
"Why didn't you go to the police?" Liam demanded.
"Because I was afraid it would come back on you. I've seen prison movies—men getting stabbed with plastic forks sharpened into blades."
Liam neither agreed nor denied, but his eyes darkened. "Tell me the rest."
"When I came back to Pensacola, the threats got nastier. I was living alone in a tiny apartment then."
"Did you at least tape record some of them?"
"No, what was the point if I wasn't going to the police? But I changed my name before I moved to Tallahassee to work for the Florida I.C. and for a long time I was left alone."
"Then the guy tracked you down in Tallahassee, so you high-tailed it again." Liam's expression registered disappointment.
"Yeah, but this time I bought a gun, learned to shoot, and took self-defense classes. Plus, now my coworkers are a bunch of pistol-packing PI's instead of secretaries and clerks."
This made her brother smile. "Little Katie Bird…who would have thought? I still don't understand what this has to do with your ex-boyfriend."
"I'm getting there. Sixteen years is a long time. My new boss at the detective agency sent me to Charleston for a missing person case. That's where I met Eric, because I rented a room above his family's restaurant. I thought he could be the one, until my mysterious enemy resurfaced and blew up his car. I can't take a chance on Eric getting caught in the crossfire."
Liam's jaw tightened while his fists clenched. "Someone blew up his car and you're sure it's the same man?"
"Yep, it was the same voice. And the guy called me Kathryn and Kaitlyn and Jill—that was my most recent name change. In Charleston, I'd been using a car titled to someone else, my phone was registered to the company, and I'd cut my hair short. Yet the guy still found me." Kate let a few moments pass. "And his final threat was more specific. He said my boyfriend shouldn't turn the key in his black Expedition parked outside Office Max. And if my brother didn't keep his mouth, there wouldn't be any advance warning next time. I called Eric in the nick of time."
"A bomb…" he asked, "hooked to the ignition?"
"Yes. Eric didn't believe the threat was real, so I pressed the remote start button and his car exploded."
Liam lifted his eyebrows. "So you blew up his car? How did that go over?"
"At first not well. So, to make a long story a tad shorter…Eric and I broke up. I left Charleston in a hurry and came home to deal with this mess once and for all." She waited until her brother met her eye. "Now I want the truth, Liam, who have you been talking to?"
---
What do you think about this review?
Comments
No comments posted.

Registered users may leave comments.
Log in or register now!