"Secrets and deception, strangely lead to love!"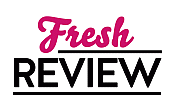 Reviewed by Annetta Sweetko
Posted January 19, 2019

Romance Military | Romance Suspense
Leighton Cannon of Redemption Harbor Consulting has his eyes set on getting their enemy, Alexei Kuznetsov, but he is about to take a little side trip to help a woman in need. FBI agent and friend Hazel Blake asks for help in rescuing a young woman caught up in sex trafficking, and it does have a tie-in to the enemy. Leighton is more than willing to play a few COVERT GAMES but is in for a surprise in the form of Lucy Carreras, the manager and niece of the owner and the man behind the trafficking.
Lucy Carreras worked as the manager of "The Sapphire" a restaurant and casino in New Orleans for a number of years. She isn't naive she knows bad things happen, after all her parents had died by murder/suicide when she was young, but she has no idea who her uncle really is. When she comes face-to-face with Spencer Johnson (Leighton) she is intrigued by the "trust fund jerk" that was spending time in her city. She has no way of knowing that he is about to bring out some truths that will shake up her world and send her reeling.
COVERT GAMES is an edge of your seat, can't wait to turn the page read. Author Katie Reus knows how to do covert that seems so real, with a danger that will take your breath away and a romance that will have your heart pounding. There is a lot of intrigue, surprises, and action but it is also a team effort, so we get to get a look at other characters who make up RHC and the sneaky things they work hard at to make the world better.
My heart broke for Lucy who had believed one lie for years only to find the truth was so different. Sorry, you will have to read to find out what that lie/truth is. There is an insta-love that turns off some people, but I am a firm believer in love at first sight, so it is perfect to me. Leighton had a few memories that weighed him down but seemed to be able to get through it all with Lucy, which means that she is the perfect choice for him.
If you want redemption, a romance that is sweet and steamy, good vs. evil, strong, brave characters doing what they believe is right then you have to read COVERT GAMES.
SUMMARY
From USA Today bestselling author Katie Reus comes the next story in the explosive Redemption Harbor series where sparks fly and so do bullets…
She was supposed to be a means to an end…
Redemption Harbor Consulting's greatest enemy, Alexei Kuznetsov, is in their sights. For RHC cofounder Leighton, toppling the treacherous criminal's empire is one more small step toward making up for his own past. To destroy Kuznetsov, he'll go through the Russian's niece, a woman Leighton suspects may also be guilty of dirty deeds. A woman he doesn't count on wanting…who boils his blood and makes Leighton want things he doesn't deserve with someone he can't have.
Now she's everything to him…
Despite other prospects, family loyalty has Lucy Carreras running one of her uncle's prosperous hotels. But the longer she observes its operations, the more she believes the elegant establishment is host to some shady exploits. When her suspicions are confirmed by Leighton—a dangerous man straight out of her fantasies—Lucy's entire world explodes when she learns just how evil her uncle's sins are. Now she can't stand by and let it continue. She and Leighton will take Alexei down together…if they can survive the deadly storm hurtling toward them.
---
What do you think about this review?
Comments
No comments posted.

Registered users may leave comments.
Log in or register now!