"Without forgiveness, healing can never come."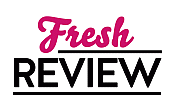 Reviewed by Viki Ferrell
Posted January 19, 2019

Sara Murray is back in Strasburg with her grandparents for only the second time in her life. When her mother passed away, Sara learned that her mom had been Amish, left as a young unwed mother and never looked back. She plans to stay, find a job and get to know Willis and Mary Ruth Lapp, making up for all the time she's missed with them.
But when Sara arrives, she finds Michelle Taylor, a young woman who intercepted one of Sara's letters several months back and pretended to be Sara, tricking the Lapps for several months. When Michelle came back and apologized to them, they forgave her and took her in like their own. Sara sets out to discover the real reason Michelle came back. She doesn't trust her and doesn't want to see her grandparents hurt. In the process, Sara learns several things about herself that aren't very pretty. She's become a very angry young lady. Can Sara and Michelle coexist at her grandparents' home and maintain civility that the Amish expect?
An antique canning jar that Sara finds in the basement has many of the answers that she needs, as does a similar jar that Michelle finds in the barn. When each girl learns about the other jar, miracles begin the happen.
THE FORGIVING JAR is another inspirational story from Wanda Brunstetter that will capture your heart from the beginning. This is book two in her new series, The Prayer Jars. Sara and Michelle are in a struggle with each other, at least in their own minds, and you're not sure who to root for or who to be upset with. Ms. Brunstetter develops each character very slowly and methodically and brings the story to a delightful conclusion. The supporting characters help to move the storyline along and develop the plot in a dramatic fashion. This is a story about deception, guilt, and forgiveness. And without forgiveness, healing can never come. If Christian inspirational fiction is your genre, this one's definitely for you!
SUMMARY
What would happen if you found out someone has been impersonating you?
Sara Murray had never met her mother's parents and was surprised to learn after her death that they were Amish living in Pennsylvania. When she is finally able to make the trip to meet them, she is shocked to learn someone else has been living with them and pretending to be Sara. Sara can't understand how quickly her grandparents are willing to forgive the imposter.
Secrets and deceit seem to follow Sara, and she is so tired of it. Though soon she meets Brad Fuller who is visiting her grandparents for during Christmas. She likes him a lot, but even he seems to pull away from her, not being totally honest.
Struggling, Sara finds an old canning jar hidden in the barn that is full of encouraging prayers. Can Sara find a way to forgive the past and move on to building new relationships?
---
What do you think about this review?
Comments
No comments posted.

Registered users may leave comments.
Log in or register now!