"Will their long held feelings be revealed or will they continue to stand between them?"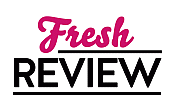 Reviewed by Kim Roller
Posted January 10, 2019

She's been on a razor's edge for years, showing a biddable, calm and obedient persona. The man she's loved since she was 14, thinks that is what she is really and hates her. His past experience with love didn't go so well, and it taints his relationships with women. Will they see behind the faces they show the world or will her secret, and his past come between them?
Amelia Howard and her father have recently moved to El Paso to be near her Texas Ranger brother. Her father is also hoping for a match between Amelia and the youngest Culhane brother. But that won't happen because she's been in love with the eldest brother Jeremiah aka King since she was young. Amelia shows the world a person she had to become because of the recent tragedies and the effect they had on her father. King hates her which she can live with but what hurts her most is his relationship with a neighbor's daughter.
King doesn't believe his family when they tell him there is more to Amelia. His past is also clouding his perception of all women. As she and his youngest brother become closer, the relationship drives him wild with jealousy, and King warns Amelia to stay away from him. His brother sees the intense attraction between the two and decides to play matchmaker.
A box of Kleenex should be at hand when you read AMELIA. I was crying throughout the book. I could feel their heartbreak and pain so well. Diana Palmer writes a book you can't put down. Honestly, I read the book and didn't want to stop to go to bed. Early the next day I was eager to start reading again. I can never get enough of Diana Palmer's cowboys and their ladies whether in modern or historical times.
Learn more about Amelia
SUMMARY
A WILD, DANGEROUS LOVE
Amelia Howard cherishes her desert country. The dazzling colors, white heat, and rough sensuality of west Texas stir her very soul. But there's a serpent in her paradise: King Culhane. A towering sunburned cowboy with silver eyes that miss nothing, he's a man she's come to despise—no matter how much she had worshiped him when she was younger.
As her father pushes her to secure a marriage proposal from King's mild-mannered brother in order to marry into the Culhane dynasty, Amelia assumes the mask of a demure young lady, always correct and obedient. It's a posture that King holds in contempt. Yet when she reveals the true force of her feelings, she unleashes a smoldering passion that cannot be denied. And everything—propriety, filial duty, even love—will be scorched in the wake of such all-consuming desire.
---
What do you think about this review?
Comments
No comments posted.

Registered users may leave comments.
Log in or register now!