"It would seem Annabelle inherited more than she expected."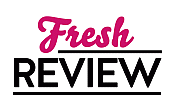 Reviewed by Sandra Wurman
Posted January 5, 2019

Romance Western | Romance Suspense
Never fails to amaze me how a writer can think of intricate details that add the tiers to their stories. Especially those that start out like a simple sweet romance and page by page turn into a crime novel. BJ Daniels confounds me with her innate talent to turn something simple into something both devious and innocent. And yet here she goes again. In HARD RUSTLER B.J. Daniels brings us back to small town Montana to a bittersweet reunion of sorts of two teenage sweethearts. So sweet and innocent. Annabelle is returning home to settle her Grandmother Frankie's estate which means selling the house. Annabelle and her two sisters were raised by Frankie in that house. Memories are quite wonderful even though Annabelle had left after high school and never looked back. HARD RUSTLER is the first book in B.J. Daniels new series Whitehorse, Montana: The Clementine Sisters.
There were many parts of Annabelle left behind on her quest for fame and fortune as a model. Her career had been a success until events not in her control spiraled leaving her on the outside of the world she had come to love. Coming back to Whitehorse was bittersweet on so many levels. Annabelle missed her grandmother and dreaded coming face to face with Dawson the young man left behind so many years ago. But as luck would have it Dawson is the first person that crosses her path. In a small town it is almost impossible to live a private life. And yet as time passes Annabelle comes to realize that her grannie did just that. Grannie was well known and beloved. And yet there were things about grannie's past that had been successfully hidden all these years.
Bit by bit as Annabelle works tirelessly to straighten out the house and rid it of the mess of things her grandmother hoarded. Dawson is working right alongside Annabelle to clean up and fix grannie's house. His feelings for his Annie haven't changed in all these years but he is a realist and fully acknowledged that her time in Whitehorse is short. As soon as the house is fixed up and ready for sale Annie will once again be on her way to the lifestyle she had become accustomed, once again leaving Dawson behind and in his mind the sooner the better. But something sinister is happening in this small town centered on grannie's house. Shadows spotted. Strange cars parked. Annabelle seems convinced the odd noises were that of possible intruders. Imagination going wild. Sadness over loss of her grandmother, fights with her sisters and angst over residual feelings for Dawson.
BJ Daniels developed quite a somewhat amusing tale in HARD RUSTLER. Totally unexpected with her innocent start but building into a mob crime story. Not sure how she ever conjured up this one but it is chock full of surprises and the requisite awe moment when we get it. Great characters and an intriguing drama all add up to another fabulous BJ Daniels book and awesome beginning to a new series.
SUMMARY
New York Times bestselling author B.J. Daniels serves up her newest Whitehorse, Montana series—The Clementine Sisters—and a classic bonus story all in one volume!
Hard Rustler—Annabelle "Annie" Clementine is back in Whitehorse, Montana, to sell her late grandmother's house. There's nothing cowboy Dawson Rogers wants more than to see Annie on the road out of town. Except along with the house, Annie inherited a mystery that could kill her…
Shotgun Bride—Handsome as sin and wild as the Western wind: that's Shane Corbett. No way is he settling down—especially not with a cowgirl from small-town Whitehorse. But when Maddie Cavanaugh is kidnapped, Shane saddles up to bring her back home.
---
What do you think about this review?
Comments
No comments posted.

Registered users may leave comments.
Log in or register now!