"Scary and creepy is just the tip of the iceberg."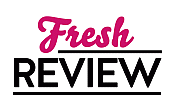 Reviewed by Sandra Wurman
Posted January 5, 2019

Romance Western | Romance Suspense
Imagine facing your wedding day with dread. That's how Deirdre "Drey" is feeling now that the festivities are over and faced moving into Mountain Crest with her new husband Ethan. Arriving at the monstrosity Ethan designed and built in her hometown of Gilt Edge Montana, dread isn't the only emotion Drey is experiencing. Candidly Drey is frightened and having visions of her demise. Mountain Crest is more like a prison or mausoleum than a home. Drey came from middle class beginnings and should have been awestruck by Mountain Crest but instead she felt ill and paralyzed with fear. Sure it was just her overactive imagination Drey hoped these feeling would pass once comfortable at her new home given time. But time was something she didn't have.
The man Drey should have married, Hawk Cahill, is equally appalled at this behemoth Ethan built right in his own back yard. But Hawk had let his stubborn pride rule his decision to break up with the love of his life Drey. And now instead of living the high life in New York City she's back. Hawk's family walked on eggshells since the news of Drey and Ethan's wedding. All too aware of how this would affect him even if he staunchly dismissed their concern.
Outward appearances speak loudly and for Hawk and others they wish Drey well not aware that something is amiss, something perhaps quite sinister. As strange events become common Hawk is unfortunately enmeshed in whatever Drey is involved in as either an innocent party or worst case a participant. He can't fully disengage his feelings for Drey. And now Drey is drawing him into a mystery that has no notable clues. Just the sense of foreboding that grows daily.
What is going on in what the townsfolk call Baxter's Folly? Who is to blame? Why does it seem like Drey is the target? And most important, where is Ethan who still hasn't been seen since returning home with his new bride.
Pay attention. B.J. Daniels leaves quite a trail of clues for the armchair detective in us. Forage through the muck and mire to get to the bottom of this case.
Facts are facts. Ethan's missing, creepy brother Jet appears and is quite at home in Mountain Crest, a thumb is found in the garbage disposal, and is later missing. Drey is becoming totally unhinged and frightened and Hawk's sister Lillie is on him to help. Drey herself can't explain what is going on, is she hallucinating, drugged or simply letting her imagination make her crazy and paranoid. Hawk doesn't think so. And neither Drey nor Hawk are prepared for just how huge this case is going to be. The law is looking into Ethan's activities now and Drey is one of their suspects.
Certainly not the welcome home to Gilt Edge that Drey had hoped for. It was a mistake to marry Ethan but the ensuing events are going to cause more problems than Drey could ever think of.
Creepy and scary are two good words for my feelings for the story in RANCHER'S DREAM by B.J. Daniels. Once again Daniels has brought to life some super characters,both good and bad it seems. With each turn of the page RANCHER'S DREAM get more engaging and this page turner's conclusion will not disappoint.
SUMMARY
A bride becomes a target in New York Times bestselling author B.J. Daniels's latest can't-miss suspense

Tragedy sent Deidre "Drey" Hunter running from rancher Hawk Cahill and into the arms of a sleek businessman who promised her a new life. But dreams of Manhattan days and cosmopolitan nights shatter when he brings her back to an ultramodern paradise in her hometown of Gilt Edge—and vanishes on their wedding night.

Taunted by seclusion and silence, Drey starts to doubt everything…including her sanity. Only Hawk, the stubborn cowboy from her school days, believes the threats are real and that someone is ready to kill. But is he willing to forgive the past if it means ending her nightmare?
---
What do you think about this review?
Comments
No comments posted.

Registered users may leave comments.
Log in or register now!