"A spectacular new thriller for the year!"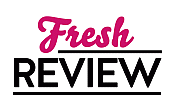 Reviewed by Teresa Cross
Posted January 3, 2019

An amazing novel... PULSE by Michael Harvey is such an incredible storyline that 21 Laps have already optioned the film rights! This thriller is so fascinating I had read in two days because I was unable to put it down. Harvey had lively characters that brought the story to life making easy for the reader to connect and feel for them.
Daniel Fitzsimmons is a 16-year-old who decides to move out his older brother's home. He meets a professor who tells him about how to use the human mind to harness invisible pulses of light and energy. This leads to strange things that Daniel cannot explain, including the terrifying murder of his brother, Harry. How was it he knew what happened beforehand? Harry was a school football star who seemed to be at the wrong place at the wrong time.
Two detectives are signed to the case. "Bark" Jones and Tommy Dillon have been doing this type of work but are shocked by this case. For one, they are trying to understand how Daniel knew so much about his brother's death before it happened. They have to research the brothers' past, which is just as bizarre as the case that they are working.
I must read if you are looking for an intriguing new thriller for the year and one you do not want to wait too long to get your hands on. PULSE is one of the best crime fictions that have captured me as quickly as it did. Michael Harvey's latest novel is my first of his that I read but I can say it will not be my last!
Learn more about Pulse
SUMMARY
The story of a Boston murder that defies all expectations—optioned for film by 21 Laps, the company behind Stranger Things and Arrival
Boston, 1976. In a small apartment above Kenmore Square, sixteen-year-old Daniel Fitzsimmons is listening to his landlord describe a seemingly insane theory about invisible pulses of light and energy that can be harnessed by the human mind. He longs to laugh with his brother Harry about it, but Harry doesn't know he's there—he would never approve of Daniel living on his own. None of that matters, though, because the next night Harry, a Harvard football star, is murdered in an alley.
Detectives "Bark" Jones and Tommy Dillon are assigned to the case. The veteran partners thought they'd seen it all, but they are stunned when Daniel wanders into the crime scene. Even stranger, Daniel claims to have known the details of his brother's murder before it ever happened. The subsequent investigation leads the detectives deep into the Fitzsimmons brothers' past. They find heartbreaking loss, sordid characters, and metaphysical conspiracies. Even on the rough streets of 1970s Boston, Jones and Dillon have never had a case like this.
Pulse is a novel laced with real danger and otherworldly twists—a master class by an endlessly gifted writer.
---
What do you think about this review?
Comments
No comments posted.

Registered users may leave comments.
Log in or register now!