"The bodies are piling up in this stunning new installment..."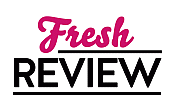 Reviewed by Debbie Wiley
Posted September 27, 2018

Suspense | Thriller Police Procedural | Romance Suspense
Paul Rogan's death initially looks like a suicide bombing although Lieutenant Eve Dallas is puzzled by his motivations as every indication shows he was a devoted family man. However, when law enforcement is unable to contact his wife and small daughter, things take a different turn. Paul Rogan was a victim himself, cruelly forced to choose between the lives of his wife and daughter or detonating the suicide vest at his company. Eve is determined to find out who is behind the bombing as she has eleven people dead and nine wounded. Unfortunately, this bombing is only the start of a diabolical plan and it will take the combined efforts of Eve, her husband Roarke, and Eve's entire division if they are to stop these mass killings.
LEVERAGE IN DEATH is the 47th book in the phenomenal In Death series and wow, this series only gets better with time! J.D. Robb does a marvelous job at making each one of her stories standalone so that new readers can jump right into the series and enjoy the storyline. However, the warmth and love of the self-made family Eve and Roarke have developed is something that is best appreciated if one has read at least a few of the other books. Some of the smaller details, such as Eve's ongoing battle with the candy thief and Detective Jenkinson's ties, are part of the fun and are woven in and out of the series, maintaining a certain consistency that makes me love even the minor characters in this series.
Eve delves into the darkness underpinning the suicide bombing, even as the death toll increases. J.D. Robb has her characters ask themselves what they would do in a similar situation and it's both a horrifying and thought-provoking moment. One of the things I love about the  In Death series is that J.D. Robb doesn't shirk away from looking at the harsher realities of life, including those ethical dilemmas that make us ask what the line is between murderer and victim. LEVERAGE IN DEATH does an excellent job at pointing out this exact issue and I love the depth of storyline that J.D. Robb provides us.
LEVERAGE IN DEATH is yet another must-read in a stunningly good mystery series jam-packed with action, humor, and love. I love Eve and Rourke, but I have to admit I love little Bella even more. Mavis and Leonardo's daughter, Bella, steals the show with just one scene as her name for Summerset will stick in my head every time I see his name from here on out. I'm still laughing thinking about it! Hands down, the  In Death series is the best long-running series out there and LEVERAGE IN DEATH highlights exactly why J.D. Robb fans can't wait for the next installment even after 47 books.
SUMMARY
Lieutenant Eve Dallas puzzles over a bizarre suicide bombing in a Wall St. office building in Leverage in Death, the latest in the #1 New York Times bestselling series from J.D. Robb…
For the airline executives finalizing a merger that would make news in the business world, the nine a.m. meeting would be a major milestone. But after marketing VP Paul Rogan walked into the plush conference room, strapped with explosives, the headlines told of death and destruction instead. The NYPSD's Eve Dallas confirms that Rogan was cruelly coerced by two masked men holding his family hostage. His motive was saving his wife and daughter—but what was the motive of the masked men?
Despite the chaos and bad publicity, blowing up one meeting isn't going to put the brakes on the merger. All it's accomplished is shattering a lot of innocent lives. Now, with the help of her billionaire husband Roarke, Eve must untangle the reason for an inexplicable act of terror, look at suspects inside and outside both corporations, and determine whether the root of this crime lies in simple sabotage, or something far more complex and twisted.
---
What do you think about this review?
Comments
No comments posted.

Registered users may leave comments.
Log in or register now!