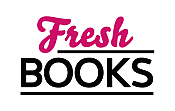 Finish off the year with great December reads
"The fascination and thrills just keep coming."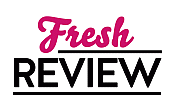 Reviewed by Annetta Sweetko
Posted September 3, 2018

Suspense | Thriller Police Procedural | Romance Suspense
In LEVERAGE IN DEATH, Lieutenant Eve Dallas is a veteran homicide cop, nothing surprises her or shocks her until a suicide bombing goes against every instinct she has. Why would a seemingly good man, a man who loves his wife and daughter, suddenly decide to go into a meeting and blow up himself and the people there? Eve, with with the help of her husband, Roarke and the determined team of her division must find the truth because as answers come to light, she's afraid more needless deaths will follow.
There are so many things that make up all of author J.D. Robb's In Death series, and they are all here in this offering. LEVERAGE IN DEATH brings readers the danger, drama, humor, fun, determination of one tough cop, and life and police procedures in a futuristic world that readers still find captivating even after all this time. This is the 47th book, and it is a series that only gets better as the people we have come to depend on grow together, flesh out and in a sense become family, sometimes to Eve's chagrin, but readers pleasure.
Though Eve and her team are deep in the danger, death and trying desperately to prevent more as they hurry to solve the case, there are still the lighthearted moments that are, in my opinion, necessary and part of the various personalities that fill these pages. In this one our intrepid newscaster, Nadine Furst's book turned movie, The Icove Agenda, is up for an academy award; with Mavis Freestone performing live and all the drama that, added of course to Eve's horror at possibly having to go. My favorite light moment was when little Bella gave Eve a finger painting and sat to explain what it was and I must confess that I burst out laughing when the little darling said Summerset's name. Sorry, you have to read it to know what she said. Also, you have to love the way Eve mangles common sayings such as "Kill two birds with one arrow" and even after she is corrected she goes to explain why hers makes more sense and really -- they do. Then, of course, the ties and socks that are a fun part of the cop central.
J.D. Robb continues her In Death series with LEVERAGE IN DEATH, a fast paced, action packed storyline with characters that readers have come to love, with moments of humor (some expected and some moments totally out of nowhere) with the marital drama that continues with the added dashes of steamy that are totally Roarke and Eve. Another winner and keeper.
SUMMARY
Lieutenant Eve Dallas puzzles over a bizarre suicide bombing in a Wall St. office building in Leverage in Death, the latest in the #1 New York Times bestselling series from J.D. Robb…
For the airline executives finalizing a merger that would make news in the business world, the nine a.m. meeting would be a major milestone. But after marketing VP Paul Rogan walked into the plush conference room, strapped with explosives, the headlines told of death and destruction instead. The NYPSD's Eve Dallas confirms that Rogan was cruelly coerced by two masked men holding his family hostage. His motive was saving his wife and daughter—but what was the motive of the masked men?
Despite the chaos and bad publicity, blowing up one meeting isn't going to put the brakes on the merger. All it's accomplished is shattering a lot of innocent lives. Now, with the help of her billionaire husband Roarke, Eve must untangle the reason for an inexplicable act of terror, look at suspects inside and outside both corporations, and determine whether the root of this crime lies in simple sabotage, or something far more complex and twisted.
---
What do you think about this review?
Comments
No comments posted.

Registered users may leave comments.
Log in or register now!