"Can this loner finally find a home?"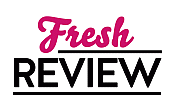 Reviewed by Annetta Sweetko
Posted December 6, 2018

Madisyn Drake is a rare shifter, a Pallas cat known to be a loner, wild and distant. She isn't about to get mixed up with another man, but something about Bracken Slater gives her little ECHOES OF FIRE that she never expected.
Bracken has had his own painful sorrows, but the scent of a feline forces him to think that living might be a good thing. The contrary feline doesn't want to join his pack and certainly dos not want to be involved with a wolf. The timing couldn't have been better for Bracken, because Madisyn is suffering from "touch hunger" and he is more than willing to help her out with that problem, but then she wants to freeze him out again. It'll take an act of the gods to bring them together or maybe their pasts rearing its ugly heads will do the job.
ECHOES OF FIRE is really an amazing read. I love it when an author brings in a new breed of shifters; I had never heard of a Pallas cat and had to look them up. This was the perfect choice for Madisyn! Pallas cats are about the size of a domestic cat but have round pupils and while they have fewer teeth than other cats, their canines are longer. They are clearly made to fight, and Madisyn is definitely fierce. She is exactly what Bracken needs, even if he doesn't know it. I really loved that while the men of this series are alphas, they are supportive of what the women in their lives are doing. You have to love a man strong enough to stand back and let his woman do her thing... even when things get dangerous.
Author Suzanne Wright knows how to add flaws, emotion, and intrigue to her characters and make them feel real. That's hard to do with a person who turns into a cat, wolf, or even a bear! While reading you feel for these people who have lost and loved and continue to move forward. I also liked that Bracken, who had lost his entire family to the extremist, wasn't "cured" immediately, but had to work through everything in his own time, with Madisyn lending support.
ECHOES OF FIRE will lead you down an emotional road filled with bantering, fighting, intrigue, danger, of course with fire in the name and a book with shifters there must be steamy added to the mix and the heartwarming moments will have you sighing and wanting more. A must read!
SUMMARY
They may not be made for each other, but animal instincts are impossible to ignore.
Madisyn Drake is a rare breed of cat shifter…a loner, unpredictably wild, and emotionally distant. A recent betrayal has left her ready to sharpen her claws on the next man she sees…until a prowling wolf with steel-gray eyes and a brooding dark edge challenges her distrust. No matter how fully he satisfies her touch-hunger, Madisyn's not ready to open up again, even if it is oh so gratifying.
Bracken Slater has earned his reputation as an indomitable predator. Once broken by grief and guilt, he is feeling alive again, thanks to the heady scent of this independent feline. Madisyn isn't interested in joining an unfamiliar pack, so convincing her that they're meant for each other is going to take more than branding her beautiful neck. But when threats from both their pasts take shape, their unexpected destiny may be the only thing that can save them.
---
What do you think about this review?
Comments
No comments posted.

Registered users may leave comments.
Log in or register now!