"The highly anticipated third book in the thrilling Fabian Risk series!"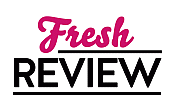 Reviewed by Patti Loveday
Posted December 6, 2018

EIGHTEEN BELOW by Stefan Ahnhem is a suspenseful mystery thriller full of twists and turns that are sure to keep you up at night. The third book in the Fabian Risk series can easily be read as a standalone novel, but after you read you will want to read the previous books in the series. A fast-paced read with drama, tension, and suspenseful situations. The perfect read for a cold winter's night that is sure to get the adrenaline going!
Risk's latest investigation begins with the suicide of a colleague. Then mix in a dysfunctional family, a complicated forbidden relationship with a client, and a body in a freezer making this a must-read thriller.
EIGHTEEN BELOW gives us a variety of characters that are entertaining and each adds their own twists to the overall story. Ahnhem adds unique backstories to the characters that help to create a mysterious element to the plot making you second guess everything and an ending that you will never see coming.
Ahnhem has written a remarkable third book in the Fabian Risk series that get better with each book. A thrilling action-packed suspense that is sure to grab your attention from the very beginning until the very last, leaving you wanting more. EIGHTEEN BELOW is sure to stay with you long after reading. I highly recommend EIGHTEEN BELOW and the Fabian Risk series to anyone who loves a good thriller.
SUMMARY
The third book in the internationally bestselling Fabian Risk series, a terrifying story of stolen identity and serial murder.
ON A HOT SUMMER'S DAY
The police chase a speeding car through the streets of Helsingborg. When they reach the bridge, the driver keeps going straight into the cold, dark waters of the Öresund strait.
A TRAGIC ACCIDENT
The body recovered from the wreck is that of Peter Brise, one of the city's richest tech entrepreneurs. Fabian Risk and his team are confident this is suicide. Young, rich, successful—Brise just didn't know how to ask for help.
TURNS EVERTHING A LITTLE BIT COLDER...
But then the autopsy reveals something unexpected. Brise was already dead when his car crashed. He'd been brutally murdered two months ago. His body frozen in perfect condition, at eighteen degrees below zero...Something doesn't match up. And when a string of other odd murders and unusual behavior come to light in the area, Fabian Risk takes the case.
---
What do you think about this review?
Comments
No comments posted.

Registered users may leave comments.
Log in or register now!