"Tainted love..."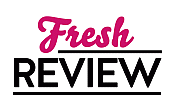 Reviewed by Monique Daoust
Posted December 6, 2018

Thriller Historical | Thriller Psychological
After he got out of the psychiatric prison, Sean Suh settled in Austin with his mother. He spends most of his time at the local amusement park, drawing. He has no friends until the fateful day when he meets Annabelle Callaghan. Just his luck that he would fall in love for the second time in his life, and that Annabelle is kidnapped almost before his very eyes. Or was she? Sean sometimes has blackouts, is this what happened? Did he hallucinate again? No one believes that Annabelle has disappeared, so Sean will be HUNTING ANNABELLE by himself.
To get the full experience of HUNTING ANNABELLE, I would strongly suggest that you start reading without any preconceived notions of what is to come, which might have been a mistake on my part. HUNTING ANNABELLE is told in the first person point of view by Sean, who is a most unreliable narrator and doesn't dwell on his past because of particular circumstances... Sean is also an artist; his vision of the world looks a bit like a series of visual clues and details, and I don't know if it was intentional or not on the author's part, but I felt disconnected from Sean. I felt like an observer, merely waiting for events to unfold while he tries to kick his fuzzy brain in motion.
HUNTING ANNABELLE is set in 1986, and this is where Wendy Heard really shines. Her powerful descriptive voice made the decade come alive with vibrant images of Texas, as well as pertinent cultural references. Modern technology being unavailable at the time also made HUNTING ANNABELLE a laborious affair. Sean's search takes him in several locations, endlessly debating what to do; the narrative moves at a very sedate pace until it erupts in a manic frenzy once where we finally get a glimpse of Sean's nature, and then in the last quarter of the book which came as a total shocker. If for the most part of the book, I did not quite know what to make of HUNTING ANNABELLE, the story concludes with what certainly constitutes this year's creepiest, most unexpected, and twisted ending.
SUMMARY
"Her scream echoes in my memory. I know what happened. Whether anyone believes me or not, I know."
Sean Suh is done with killing. After serving three years in a psychiatric prison, he's determined to stay away from temptation. But he can't resist Annabelle—beautiful, confident, incandescent Annabelle—who alone can see past the monster to the man inside. The man he's desperately trying to be.
Then Annabelle disappears.
Sean is sure she's been kidnapped—he witnessed her being taken firsthand—but the police are convinced that Sean himself is at the center of this crime. And he must admit, his illness has caused him to "lose time" before. What if there's more to what happened than he's able to remember?
Though haunted by the fear that it might be better for Annabelle if he never finds her, Sean can't bring himself to let go of her without a fight. To save her, he'll have to do more than confront his own demons… He'll have to let them loose.
A chilling, deeply suspenseful page-turner set in the 1980s, Hunting Annabelle is a stunning debut that will leave you breathless to the very end.
---
What do you think about this review?
Comments
No comments posted.

Registered users may leave comments.
Log in or register now!