"Settle in for this gentle soap-opera tale"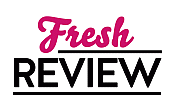 Reviewed by Clare O'Beara
Posted December 5, 2018

Donal Donnelly and the local doctor are the central characters in this gentle soap-opera tale, thirteenth in the Irish Country series. The northern Irish village of Ballybucklebo has reached 1969, and all across the world, civil rights and anti-war protestors are on the march. Despite this, the villagers feel they have more in common than otherwise and everyone gets on with their busy lives.
AN IRISH COUNTRY COTTAGE looks so picturesque, with whitewashed walls and thatched roof. Disaster strikes not long after Christmas. Doctor Barry Laverty stops his car by the roadside where Constable Malcolm Mulligan is supervising a blazing cottage. Yes, the thatch caught fire. The family of Donal Donnelly managed to escape, but they have no home now, and this is the coldest time of year in County Antrim.
I enjoyed the local turns of phrase, and I particularly like that pets, mainly dogs, are accepted as part of the family. On the other hand we must expect that some distressing scenes are part of the village doctor's routine, and get recorded as part of life. I thought it a good reminder of how medical practice was carried out at that time -- fifty years ago, believe it or not. We also get worried mentions, this far out in the countryside, of how the Northern Ireland Civil Rights Association has advised against a protest march, in case a backlash causes violence on the streets. Unlike the Republic of Ireland, at this time, civil rights issues were very much a factor in people's lives, so the author Patrick Taylor was right to include mentions, even as his main focus remains on housing the Donnellys.
As the long-running saga has a wide and varied cast, we meet plenty of people and hear their backstories in passing. A romantic chapter shows us the Paris of that time. Books and plays are of great importance, since there isn't much on television. Anyone who is charmed by this wintry village, precariously poised between isolation and mayhem, will probably want to hunt out the earlier installments and settle down for a long, friendly read. AN IRISH COUNTRY COTTAGE is the heart of the village.
SUMMARY
An Irish Country Cottage is a charming entry in Patrick Taylor's beloved New York Times and internationally bestselling Irish Country series.
The New Year brings challenges and changes to the colorful Irish village of Ballybucklebo. The Christmas holidays have barely passed before a fire engulfs the humble thatched cottage housing of Donal Donnally and his family. Although the family escapes the blaze more or less unsinged, Donal, his wife, their three small children, and their beloved dog find themselves with nothing left but the clothes on their back.
Good thing Doctors O'Reilly and Laverty are on hand to rally the good people of Ballybucklebo to come to their aid. Rebuilding the cottage won't be quick or easy, but good neighbors from all walks of life will see to it that the Donallys get back on their feet again, no matter what it takes.
Meanwhile, matters of procreation occupy the doctors and their patients. Young Barry Laverty and his wife Sue, frustrated in their efforts to start a family, turn to modern medicine for answers. O'Reilly must tread carefully as he advises a married patient on how to avoid another dangerous pregnancy.
As a new and tumultuous decade approaches, sectarian division threaten to bring unrest to Ulster, but in Ballybucklebo at least, peace still reigns and neighbors look after neighbors.
---
What do you think about this review?
Comments
1 comment posted.
Re: Settle in for this gentle soap-opera tale

Great review. I adore this series!
(Kathleen Bylsma 8:11pm April 8)
Registered users may leave comments.
Log in or register now!