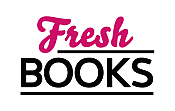 Let your reading bloom in May
"A conspiracy theory - or is it? The teen hackers need to find out by New Year's Day!"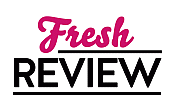 Reviewed by Clare O'Beara
Posted December 5, 2018

Young Adult | Young Adult Adventure
Issa Torres is a youthful computer hacker, and she goes by Pr1m4 D0nn4 on the forums. The CIA know that. Agent Shane Donovan has invited her to an LA building to carry out some work, and if she and the other five teenagers get the tests right, there's an offer of university and a good job. PHANTOM WHEEL throws a wrench in the works right away as one of the six, distrustful of authority, leaves before the tests even start, declaring that if something seems too good to be true, it probably is. Could he be right? Issa needs this for her impoverished family. She takes the test.
Owen Heath, who lives in Boston and plays football, is the guy who left early. He's now back at home, digging through online lease agreements and corporation names to see who is actually renting that LA building. He's also running a facial recognition program through every high school yearbook in the country for the last twenty years, hoping to come up with some of the building staff. His hacking doesn't come with scruples, unlike most of the others, and therefore he doesn't trust anyone.
This is when Shane Donovan turns out to be working for global communications conglomerate Jacento, the corporation with access to everyone's cell phones. Not just the airwaves; they make phones and tablets, code the OS. Phantom Wheel is a virus which is now set to infect every computer around the world, and the hackers have a race against time to undo their handiwork before New Year's Day. By breaking and entering, getting shot, chased, hacking cars and trains.
As usual in modern YA books the kids are a real mixture. Alika Izumi has, through her well-placed family, been able to expose corruption in the Treasury Department. Dreadlocked Owen Heath hangs out with footballers to escape his home life and drunken dad. Ezra Hernandez is the son of hoteliers, hacking for entertainment mostly. Harper slightly confuses the issue by referring to the others by stereotypes like Snow White, Mad Max, Buffy, and Lone Ranger. As these are youthful hackers, they are not cynical criminals like some older guys would be, so we do get to feel sympathy for them. Be prepared though, for pages filled with lines about soda, minor insults and bragging, in the computer forum and real world, even at a high-security expensive party. I think the most powerful section is when the youngsters realize that they were set up and used by the firm, mainly because we see how badly Issa needs the scholarship. I have no idea why nobody suggested informing the real CIA, even to have the idea shot down by the others. Tracy Deebs has previously written YA novels and PHANTOM WHEEL is the first in a series called Hackers, which looks like a must-read series to me. If you like action, smarts, and dread in your conspiracy theory YA, get to know the team. Expect some strong language and violence.
SUMMARY
The digital apocalypse has arrived and the future is here in this addictive technological thriller full of twists and turns. Perfect for fans of Nerve!

Being recruited by the CIA to join a top-secret intelligence program should be the opportunity of a lifetime. For Issa, it's a shot at creating a new and better life for herself and her siblings. For clever con artist Harper, it's a chance to bury the secrets of her troubled past and make sure that those secrets stay buried. But for Owen--honor student, star quarterback, and computer-hacking genius--it sounds like a trap.

He's right.

Owen discovers that instead of auditioning for the CIA, they've all been tricked by a multibillion-dollar tech company into creating the ultimate computer virus. It's called Phantom Wheel, and it's capable of hacking anyone on Earth, anywhere, at any time. And thanks to six teenagers, it's virtually unstoppable.

Horrified by what they've done, the hackers must team up to stop the virus before the world descends into chaos. But working together is easier said than done, especially as the lines start to blur between teammate, friend, and more than friend. Because how do you learn to trust someone when you've spent your entire life exploiting that same trust in others?
---
What do you think about this review?
Comments
No comments posted.

Registered users may leave comments.
Log in or register now!