"Mountain Mercenaries to the rescue!"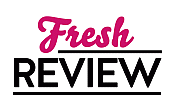 Reviewed by Helen Williams
Posted December 5, 2018

DEFENDING CHLOE will rip your heart out in this next story from the Mountain Mercenaries series. It's unbelievable how greed will turn Chloe's brother into "the brother from hell."
When Chloe stumbles onto the remote property of Ronan "Ro" Cross it will eventually be her saving grace. Ronan happens to be a member of the Mountain Mercenaries. When Ro sees Chloe it's apparent to him that she is a victim and needs his help. Ro goes to his team with his concerns. Once they start investigating her brother's background they uncover some disturbing details. When the Mountain Mercenaries find out she is a victim they do what they're known for.
After the death of her father Chloe Harris unwittingly became a prisoner under the thumb of her brother. Her brother runs a prostitution ring and is involved with the Denver Mafia. Because of her accounting skills Chloe finds herself pulled into the underhanded deals her brother is involved in. When she tries to escape from this situation she is severely punished by her brother. She slowly begins devising an escape plan. But before she can put her plan into action the Mountain Mercenaries intervene. Things do not go exactly as planned. Ro is drawn to Chloe and knows that he has to help her. But helping her could possibly bring some unwanted attention to his team. But there is no doubt that the team will have his back in rescuing someone they now consider as one of them.
The Mountain Mercenaries are a group of tough, take no prisoners alphas who become teddy bears when they meet their other half. This is a group with some unusual names and a leader they have never met who has the power to get whatever he needs.
Susan Stoker has this great ability of making her characters very vulnerable. Even after everything they have gone through, they have this unimaginable strength. Ms. Stoker is a genius when it comes to developing her characters.
SUMMARY
Love is the best defense in New York Times bestselling author Susan Stoker's explosive Mountain Mercenaries novel.

Gorgeous women don't just stumble onto Ronan Cross's remote property. But this one—vulnerable, victimized, and needing the kind of help only Ronan can offer—tells a story that makes his blood boil almost as hot as his need to protect her.

Since her father's death, Chloe Harris has become a prisoner. Her own brother, a flesh peddler and low-level player in the Denver Mafia, is forcing her to sell her body for an endgame Chloe never saw coming: control over a vast fortune. Her only way out is to run—straight into the arms of the one hard-bodied man she can trust.

Defending Chloe could rain punishment down on the Mountain Mercenaries. Her brother has Mob connections and the local police in his pocket. But Ronan still has an edge—the unshakable loyalty of his deadly teammates. As well as an unquenchable thirst for retribution…and Chloe.
---
What do you think about this review?
Comments
No comments posted.

Registered users may leave comments.
Log in or register now!