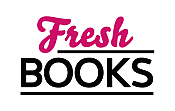 Let your reading bloom in May
"A sweet small town romance with some serious steam"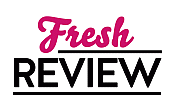 Reviewed by Monique Daoust
Posted December 3, 2018

Travis Blake's life was not going according to plan. No sooner had he left the army that he'd been saddled with his five year-old nephew Henry, whose sole remaining parent, his father Scott, is in jail. Before taking a job in Austin, Travis needs to get rid of the family ranch, and unforeseen complications make it more arduous than anticipated. In the meantime, he does some gardening and landscaping jobs, which unfortunately infringe on Maggie Mackey's real landscaping business, and she is not happy. If only their attraction didn't get in the way ...
Carly Bloom paints a realistic portrait of small town Texas, keeping it intimate but modern, and characters are introduced seamlessly, without burdening the narrative with superfluous details. It was nice to see the heroine as the successful person of the couple, while Travis struggles financially. Travis is a very atypical hero: he has always run away from his responsibilities, and in the end, it sort of works to his advantage. Travis has no inkling as to how to take care of a child, and while I understood Travis' frustration, I found a verbal exchange between Henry and Travis extremely distressing. I understood the intention behind the episode, but Travis' outburst diminished him, in my eyes, especially added to his hiding something from Maggie.
BIG BAD COWBOY is a rather difficult book to review adequately without giving away spoilers, because there are several sneaky little plot twists. The romance did not progress to my liking, because of Travis' aforementioned lie by omission, and the BDSM element which, although not a fact, was constantly talked about and hinted at; I was not amused, this is not the sort of surprise I enjoy. I did like however the details on refurbishing Travis' ranch and landscaping, and the legal matters involving Henry. Ms. Bloom's writing is effortless and smooth, and the secondary characters are very well drawn: I loved JD -- Maggie's long-time crush -- as well as Claire, Maggie's best friend and business partner, and especially Claire's father Gerome; now, there's a nice guy! I was really looking forward to this book, and unfortunately it was not a good match for me, but it might work well for a majority of readers; it's a question of whether you connect to the tropes or not. BIG BAD COWBOY is Carly Bloom's debut novel, she shows much promise in spite of my grievances, and I will be looking forward to her future endeavors.
SUMMARY
Fans of New York Times bestselling authors Lori Wilde and Maisey Yates will adore this new hot 'n' sexy cowboy series from debut author Carly Bloom.
Who's afraid of the big, bad cowboy?

After one too many heartbreaks, Travis Blake hung up his cowboy hat and put Big Verde, Texas, behind him. But when he gets the call that his young nephew needs him, he knows he has to return home. His plan is to sell the family ranch and hightail it back to Austin, but there's a small problem: the one person who stands in his way is the one person he can't resist.

Maggie is pretty sure she hates Travis Blake. He's irritating, he's destroying her business, and . . . and he's just so frickin' attractive. But when they're forced to work together, Maggie discovers that the Most Annoying Man in the World is more than he seems. He's sweet with his nephew, he helps out in the community, and he makes her heart flutter. Maggie doesn't want to risk everything on a man who wants to leave, but what if she can convince this wayward cowboy to stay?
---
What do you think about this review?
Comments
No comments posted.

Registered users may leave comments.
Log in or register now!