"A creative suspenseful thriller that keeps you guessing throughout!"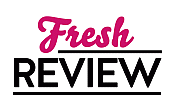 Reviewed by Teresa Cross
Posted November 30, 2018

Mystery Psychological | Suspense | Thriller Psychological
Some novels start out with such a bizarre beginning that it catches your attention. When you pick it up to read, it starts out in a way you didn't expect. That's exactly what I felt when I started reading Chris McGeorge's novel GUESS WHO. I must say that I loved it from the beginning to the end. I wholeheartedly recommend adding this suspense novel to your reading list. McGeorge's debut shows he has a gift for psychological suspense. When I learned McGeorge wrote this novel as his thesis for a creative writing class at City University London, I was very impressed - it is one of the best thrillers I have read.
Morgan Sheppard wakes up in a hotel handcuffed to a bed with five strangers also slowly waking up. With a dead body in the room's bathroom leaving one of the people trapped in the room as the murderer. Sheppard has to use his detective skills that he uses on TV where he is portrayed as a "resident detective" which made him famous. Does he really have what it takes to solve the mystery before it is too late?
Morgan's reputation for solving mysteries came from when he was 11 years old and he solved the mystery of a teacher who appears to look as he took his own life but was really murdered. Can he live up to his reputation? Is he really a natural detective or just someone searching for fame? And why would someone trap him and these five strangers into a locked hotel room with no way out until the mystery is solved within three hours?
I cannot wait to read more from Chris McGeorge in the future! There is talent there for more amazing novels. GUESS WHO will have you guessing the whole way. I enjoyed and love reading this suspense and hope to read more!
SUMMARY
The rules are simple.
But the game is not.
At eleven years old, Morgan Sheppard solved the murder of a teacher when everyone else believed it to be a suicide. The publicity surrounding the case laid the foundation for his reputation as a modern-day Sherlock Holmes. He parlayed that fame into a gig as TV's "resident detective," solving the more typical tawdry daytime talk show mysteries like "Who is the father?" and "Is he cheating?"
Until, that is, Sheppard wakes up handcuffed to a bed in an unfamiliar hotel room. Around him, five strangers are slowly waking up, as well. Soon they discover a corpse in the bathtub and Sheppard is challenged to put his deductive skills to the test. One of the people in the room is the killer. He has three hours to solve the murder. If he doesn't find the killer, they all will die.
An ingenious, page-turning debut, Chris McGeorge's Guess Who matches the high-wire plotting of classic "locked room" mysteries into the unstoppable pacing of the modern-day thriller.
---
What do you think about this review?
Comments
No comments posted.

Registered users may leave comments.
Log in or register now!