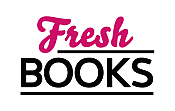 Let your reading bloom in May
"An appetizing love story full of heart!"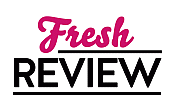 Reviewed by Miranda Owen
Posted November 30, 2018

THE HEARTLESS BOYFRIEND is the second book in Erika Kelly's Bad Boyfriend series. Will Bowie's dream is to compete and win in the Olympics. Delilah Lua's dream is to continue her family's legacy of creating great food that makes people happy. In THE HEARTLESS BOYFRIEND, a wrench was thrown into both plans. However, just because they get off course, doesn't mean that Will and Delilah don't realize their dreams or find happiness. Family is a major theme in THE HEARTLESS BOYFRIEND and is something that connects this couple.
Will and Delilah both know the sting of betrayal in THE HEARTLESS BOYFRIEND, but both are eventually vindicated when it comes to their chosen vocations. At the opening of this story, Delilah feels extremely let down by her family when they refuse to have her participate, in any substantial way, in the family business. Will must deal with some false allegations that threaten his Olympic dreams. There is a definite sense of fate when Delilah winds up living with Will and his family in the wild open space of Wyoming. They both find their lives at a crossroads, and through finding each other they get the support they need. Will and Delilah empathize with each other in a way that most people don't and they both understand the importance of family. Into that mix, is Will's two- year-old half-sister Ruby who adds a level of sweetness and cuteness to the story, but its clear that Will, Delilah, and Ruby fit together well and develop into a family unit very organically. 
THE HEARTLESS BOYFRIEND is a story that's all heart, packed with engaging characters, and focuses on an appetizing love story. As with other Erika Kelly books, this is a good contemporary romance for readers who enjoy character- driven stories with complex characters and a hot romance. The main characters in THE HEARTLESS BOYFRIEND aren't perfect, but believable and enjoyably real. I look forward to reading Erika Kelly's next Bad Boyfriend book.
SUMMARY
There's not an athlete alive who can match Will's drive and self-discipline...until an adorable two year old and a fiery chef land on his doorstep and turn his life upside down. If he wants to keep his girls, he's going to have to learn to lead with his heart and not his mind. Will Bowie is supposed to be training for the Olympics, but the toddler unexpectedly dropped into his life isn't interested in his schedules. Still, he's pretty sure he's got things under control... ...until a sexy chef lands on his doorstep and offers a temptation he can't resist. Hours after losing her restaurant, chef Delilah Lua enters a cooking competition thousands of miles away from home. Winning would resurrect the dream that's been stolen from her. If--no, when--she wins, she'll go back with the capital to open her own place and enough fame to do it with flair. Her roommate, though, is a delicious surprise she hadn't anticipated... ...but she's not sure how to have her cake and eat it, too. Despite the undeniable sparks in the kitchen, Will's not about to give his heart to a woman who's leaving, and Delilah must decide if the delectable future she could cook up with Will is worth more than a childhood dream.
---
What do you think about this review?
Comments
No comments posted.

Registered users may leave comments.
Log in or register now!