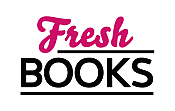 Curl up with a great March read!
"The perfect historical romance to get lost in!"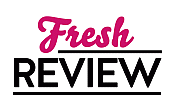 Reviewed by Patti Loveday
Posted November 7, 2018

LOVE IS BLIND by William Boyd is a historical romance that is sure to take you to another time and place, with a character driven story full of love, passion, music, family, and lots of historical detail. Boyd has written a beautifully structured novel about the life of young Brodie, who is dealing with health issues. I got to listen to the audiobook and what better way to get lost in this story than with a narrator that draws you in with every word they read.
LOVE IS BLIND is a story with many different settings throughout Europe, and each location is an intriguing backdrop for the complex and dramatic plot. The wide cast of characters add to a realistic story that you are sure to get lost in. You will feel as if you are listening to a friend tell you a story of someone you know.
As the novel progresses, the tension builds toward an ending that you will not expect. LOVE IS BLIND is a wonderful book, written by a brilliantly gifted writer. Listening to the audiobook made it easy to close your eyes and get lost in a world unlike any other, where you can relate to the characters. Both the writer and the narrator seem to mesh the story together in a way that the reader/listener becomes a part of the story. LOVE IS BLIND is a perfect historical romance.
SUMMARY
The Whitbread Award-winning author of A Good Man in Africa and the Costa Award-winning Restless now gives us a sweeping new novel that unfolds across fin-de-siècle Europe as it tells a story of ineffable passions—familial, artistic, romantic—and their power to shape, and destroy, a life.

Brodie Moncur is a brilliant piano tuner, as brilliant in his own way as John Kilbarron—\"The Irish Liszt\"—the pianist Brodie accompanies on all of his tours from Paris to Saint Petersburg, as essential to Kilbarron as the pianist\'s own hands. It is a luxurious life, and a level of success Brodie could hardly have dreamed of growing up in a remote Scottish village, in a household ruled by a tyrannical father. But Brodie would gladly give it all up for the love of the Russian soprano Lika Blum: beautiful, worldly, seductive—and consort to Kilbarron. And though seemingly doomed from the start, Brodie\'s passion for her only grows as their lives become increasingly more intertwined, more secretive, and, finally, more dangerous—what Brodie doesn\'t know about Lika, and about her connection to Kilbarron and his sinister brother, Malachi, eventually testing not only his love for her but his ability, and will, to survive.
---
What do you think about this review?
Comments
No comments posted.

Registered users may leave comments.
Log in or register now!