"Deliciously romantic, superbly written, and a great character-driven story!"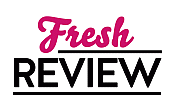 Reviewed by Miranda Owen
Posted November 5, 2018

Romance Erotica Sensual | Romance Music | Romance Contemporary
FALL is the third book in Kristen Callihan's VIP series. John "Jax" Blackwood is a mega rock star with the band Kill John. He is also a complicated and lonely man. Into John's life falls the equally complicated and lonely Stella Grey. Stella is a professional friend and pet sitter, but she feels as though nobody truly knows her or makes the effort to be her friend for real. It seems like fate when John and Stella meet at a supermarket fighting over the last container of their favorite ice cream and then wind up neighbors. Kristen Callihan builds a relationship over the course of FALL that seems to develop very organically and beautifully. The flirtatious banter between this hero and heroine is marvelous and the ratio of drama to fun and sexy times is perfectly balanced.
At the beginning of FALL, John is diagnosed with a treatable, but inconvenient and annoying, STD. I like the way Kristen Callihan treats this subject. I've read so many books about promiscuous male rock stars and other types of heroes who have been incredibly sexually active, but in none of those stories did the author ever cover a hero who had an STD and had to handle the situation responsibly and realistically. Perhaps ironically, John's disease helps move his relationship with Stella forward, because they take time to get to know each other before things get hot and heavy. Kristen Callihan also tackles another weighty subject, since John suffers from depression. Callihan convincingly covers what it's like living with depression and being a loved one of somebody who struggles with that issue. In spite of including two very serious topics in this story, FALL also sparkles with the many romantic and amusing scenes of a budding attraction.
I'm glad that Kristen Callihan chooses to tell FALL from alternating perspectives and give readers a better appreciation of the two main characters. From their initial meet- cute, as they battle over snacks during a snowstorm, John and Stella's chemistry is delightful and is irresistible for romance fans. Initially, Stella and readers might mistake John for your standard entitled rock star, but Kristen Callihan writes characters who are more complex than that. Over the course of FALL this pair flirts and attaches to each other in a very unconventional, yet utterly charming, way. Although John makes the classic male mistake of trying to push Stella away at one point "for her own good," and because he worries he might not be up for the challenge of a serious romantic relationship, I like that he's an introspective hero who genuinely cares about the heroine. Kristen Callihan draws interesting parallels comparing how both John and Stella have lousy parental relationships while eventually finding emotional support from a collection of friends and other assorted people who care about them.
FALL is deliciously romantic, superbly written, and a great character-driven story. The last section of FALL shows the resiliency of friendships, and women looking out for other women. The multifaceted characters in FALL are a big part of what makes this a must-read story. I look forward to reading Kristen Callihan's next VIP romance.
Learn more about Fall
SUMMARY
The first time I met Jax Blackwood things went a little sideways.
In my defense, I didn't know he was Jax Blackwood—who expects a legendary rock star to be shopping for groceries? More importantly, a blizzard was coming and he was about to grab the last carton of mint-chocolate chip.
Still, I might have walked away, but then he smugly dared me to try and take the coveted ice cream. So I kissed him. And distracted that mint-chip right out of his hands.
Okay, it was a dirty move, but desperate times and all that. Besides, I never expected he'd be my new neighbor.
An annoying neighbor who takes great pleasure in reminding me that I owe him ice cream but would happily accept more kisses as payment. An irresistible neighbor who keeps me up while playing guitar naked–spectacularly naked–in his living room.
Clearly, avoidance is key. Except nothing about Jax is easy to ignore—not the way he makes me laugh, or that his particular brand of darkness matches mine, or how one look from him melts me faster than butter under a hot sun.
Neither of us believes in love or forever. Yet we're quickly becoming each other's addiction. But we could be more. We could be everything.
All we have to do is trust enough to fall.
---
What do you think about this review?
Comments
1 comment posted.
Re: Deliciously romantic, superbly written, and a great character-driven story!

Great review. I must read this series! Thanks!
(Kathleen Bylsma 4:01pm November 7)
Registered users may leave comments.
Log in or register now!