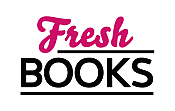 Curl up with a great March read!
"Another fabulous, action-packed, sexy installment in the Guild Hunter series!"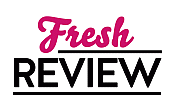 Reviewed by Patti Loveday
Posted October 25, 2018

Fantasy Urban | Romance Paranormal
ARCHANGEL'S PROPHECY is the eleventh book in the Guild Hunter series by Nalini Singh and is a paranormal romance novel. This book cannot be read as a standalone because you really need to know the characters and their backstories from the previous novels. The Guild Hunter series keeps getting better with each book!
Just when you think you know what going on Singh writes a shocking twist that turns everything upside down. This is a story with a plot sure to surprise you, making you wonder what will happen next.
Singh is a wonderful and masterful storyteller. She writes so vividly that it is easy to get lost in a world unlike any other, full of unknowns. Even though ARCHANGEL'S PROPHECY is the eleventh book of this series, it is still fresh and will leave you questioning every word you read. Page by page, you take a journey that is full of twists and turns that keeps you on your toes.
I was hooked from the first page with an emotional roller coaster full of joy, fear, sorrow, anguish, hope, an entire array of feelings and though there were moments that left my eyes wet and cheeks damp, I wanted more. I had to know what was on the next page! I enjoy reading Nalini Singh's amazing novels and look forward to more surprises and intriguing adventures with each new book in the Guild Hunter series.
SUMMARY
Return to New York Times bestselling author Nalini Singh's darkly passionate Guild Hunter world, where human-turned-angel Elena Deveraux, consort to Archangel Raphael, is thrust center stage into an eons-old prophecy…

Midnight and dawn, Elena's wings are unique among angelkind—and now they are failing. The first mortal to be turned into an immortal in angelic memory, she's regressing. Becoming more and more human. Easier to hurt. Easier to kill.

Elena and Raphael must unearth the reason for the regression before Elena falls out of the sky. Yet even as they fight a furious battle for Elena's very survival, violent forces are gathering across the world. In China, the Archangel Favashi is showing the first signs of madness. In New York, a mysterious sinkhole filled with lava swallows a man whole. In Africa, torrential monsoon rains flood rolling deserts. And in Elena's mind, whispers a haunting voice that isn't her own.

This time, survival may not be possible…not even for the consort of an archangel.
---
What do you think about this review?
Comments
No comments posted.

Registered users may leave comments.
Log in or register now!