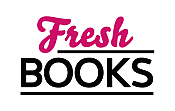 No fooling, it's April books!
"Does the meaning of life lie in the land of the Rising Sun?"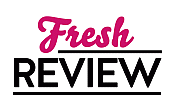 Reviewed by Monique Daoust
Posted October 25, 2018

In eight months, Jonathan Krause will be dead. He has it all figured out: he has a few items on his bucket list, the most important a trip to Japan to see the cherry blossoms, a trip he should have taken with his girlfriend, Sara. Jonathan has learned everything he could about Japan, going as far as to enroll in a language class. That is where Riko befriended him. Rihoko -- Riko -- is a Japanese American who has a quest of her own. When she suggests she travels along with Jonathan to Japan, he barely hesitates, hoping he will not have to modify his plans.
CHERRY BLOSSOMS is a surprising book, in many ways, not the least to have a suicidal hero. At first, it seems a bit of a whimsy on his part; his explorations of the ideal methods of doing away with himself, and his cynical nature make this sordid research rather amusing, even if it does make one cringe to acknowledge it. However, we quickly realize how deeply depressed Jonathan really is, and that CHERRY BLOSSOMS is not going to be a macabre farce, but his voyage into seeking permanent oblivion. The novel is told in first person, from Jonathan's point of view, the reader inhabits Jonathan's mind, and it is not a pretty place to share. Jonathan is cynical, self- absorbed, and judgemental; it is unusual for a hero in contemporary fiction to display such political incorrectness about nearly everything. It is not on account of his being depressed; it is the way he was and is; I must say that it was a tad disconcerting. Although Jonathan is thirty-four, I felt he often sounded a lot older -- a decade or even two at times -- particularly regarding some cultural references. He is a fascinating character, even though I did not like him, I still fell compelled to listen to his ramblings. This also showed how well Kim Hooper understands the male psyche, especially in his dealings with Sara.
CHERRY BLOSSOMS is cleverly structured, as Ms. Hooper drops bits and pieces of information at the appropriate moments, for instance concerning what had transpired with Sara. Those passages were my favorites, and I detest the written gymnastics required not to reveal plot twists, and some were truly startling. I loved Riko -- a rather typical twenty-three-year-old woman -- whose presence cuts through the gloomy fog of Jonathan's musings. I enjoyed how well Ms. Hooper described the Japanese language and classes; all the trivia; I found it enlightening and it also relieved from the heavy subject matter. The sightseeing in Japan is an absolute marvel of eloquence, as I felt I was an invisible guest. If travelogues in novels often merely serve as page-fillers, it is not the case in CHERRY BLOSSOMS, as the trip means everything to Jonathan and Riko. CHERRY BLOSSOMS is about two people trying to make sense of their existence while facing their past head-on; it is something we all need to think about at some point in our lives.
SUMMARY
From the author of the critically-acclaimed debut People Who Knew Me comes the story of one manís determination to abandon his will to live.
Jonathan Krause is a man with a plan. He is going to quit his advertising job and, when his money runs out, he is going to die. He just has one final mission: A trip to Japan. Itís a trip he was supposed to take with his girlfriend, Sara. Itís a trip inspired by his regrets. And itís a trip to pay homage to the Japanese, the inventors of his chosen suicide technique.
In preparation for his final voyage, Jonathan enrolls in a Japanese language class where he meets Riko, who has her own plans to visit her homeland, for very different reasons. Their unexpected and unusual friendship takes them to Japan together, where they each struggle to make peace with their past and accept that happiness, loneliness, and grief come and goójust like the cherry blossoms.
Haunted by lost love, Jonathan must decide if he can embrace the transient nature of life, or if he must choose the certainty of death.
---
What do you think about this review?
Comments
No comments posted.

Registered users may leave comments.
Log in or register now!