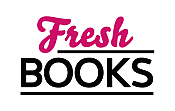 Curl up with a great March read!
"A Cowboy Christmas miracle brings love!"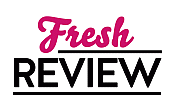 Reviewed by Annetta Sweetko
Posted October 18, 2018

Abby Douglas grew up admiring then loving the neighbor next door. Always hearing that she is the plain girl that no one could ever want she believes she is about to get A TRUE COWBOY CHRISTMAS when Gray Everett proposes. Oh, it isn't a romantic "I have loved you from afar" proposal, it is a business proposition, but Abby takes a chance on her cowboy. He needs her help with his motherless daughter, who is fast growing up and to keep land developers away from his door.
Gray Everett doesn't know love, doesn't understand it, and thought Christmas was just another day to work. He also believed that Abby, the neighbor's lovely granddaughter would make the perfect partner. She understands working hard and loves what she does. He also figures he won't have to worry about the experience he endured with his first wife. Little does he know that a true Christmas miracle is about to bring the stern cowboy into the joys of life.
A TRUE COWBOY CHRISTMAS will fill you with many emotions and a few times you will want to tell Abby to give up because he's a lost cause. I think in this book, the storyline will show readers that though children are often hurt and shaped by a parent who is mean-spirited, evil, or just thoughtless, and there are ways of becoming the person you are meant to be despite them. Abby grew up thinking that she is plain and uninteresting, where the truth is her mother is jealous of her lovely daughter and the younger woman's acceptance and love of her country life. Gray's father was a mean, miserly man who thought only of working his ranch and not of developing his son's into men who understand love and honor. Gray was the only one who stayed of his three sons, so that should tell you something of the older man.
Abby bravely lets Gray know her feelings, is hurt by his determination to close off any feelings of his own, and though he forbids the Christmas spirit even being whispered in his presence, she continues with her traditions. After a showdown between them, Gray starts thinking about his life and the influence of the man who raised him, looks at the possibilities in the future, and chose the next step.
A TRUE COWBOY CHRISTMAS will probably make you cry because the hardheaded cowboy isn't stupid, he knows a good thing and knows what he must do to make things better with her. I am not sure I quite believe that his plan would work anywhere but this author's imagination and the pages of this book. This is a good Christmas theme storyline, where love overcomes even life's toughest, beat in lessons.
SUMMARY
It doesn\'t get better than smoking hot cowboys from USA Today bestselling author Caitlin Crews!

Gray Everett is the only cowboy in his family with a heart. The oldest of the three Everett brothers, he's the only one who is trying to keep his family's cattle land from the fat-cat investors looking to turn it into cookie-cutter condos. Never mind the fact that he's been raising his daughter alone since his impetuous, wild wife crashed her car years ago and left him a single father. He wants to keep the land in his family and work it the way they've always done, but in order to do that, he needs more land. Land from the farm next to his. And in order to get it, he may have to strike a deal with the down-to-earth beauty next door…

Abby Douglas grew up on the farm down the road from the Everetts and has been in love with stern, uncompromising Gray all her life. She never expected him to notice her—what kind of cowboy goes after the plain Jane girl-next-door like her? But when Gray proposes they marry in order to combine land, Abby knows in her heart she can't refuse. All she has to do is make sure he never finds out how long she's loved him. But being married to the cowboy of her dreams makes that a whole lot easier said than done…
---
What do you think about this review?
Comments
No comments posted.

Registered users may leave comments.
Log in or register now!