"Diana Palmer enters into the world of competitive figure skating with this charming romance!"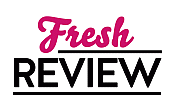 Reviewed by Sandra Wurman
Posted October 18, 2018

For fans of Diana Palmer -- which I readily count myself -- WYOMING LEGEND has a few twists on her usual character development. Sure there is the uber alpha male and lovely young woman. Diana Palmer can't help herself with casting her book. But in WYOMING LEGEND, the female lead actually stands apart as a very independent successful character with an amazing resume of her own. In this newest book by a very prolific author, two characters find love although they seem inclined to ignore most of the signs. Luckily for us, Diana Palmer is steadfast and stubborn.
Micah Torrance is a wealthy businessman with a ranch and a young daughter, Janey, whose mother died in a tragic accident. Micah isn't a very doting father with all his business responsibilities that take him away from home way too often. But Janey is a lovely girl. And when Karina Carter arrives at Micah's ranch she feels pretty confident that taking care of Janey will be a delight.
Karina needs this time away from the hustle and bustle of city living to get her own act together. After a skating accident left her with a broken ankle that is almost fully healed, Karina has a lot of thinking to do. This latest incident has left her with many fears and self-doubts about reentering the field she absolutely loved -- pairs figure skating. She and her partner Paul were on their way to the Olympics, but this injury is playing with her head. To be fair to Paul, Karina has given him the green light to find a new skating partner. They've been skating for many years and have a deep friendship that extends to his wife and children.
Karina can't even seem to get the strength and courage to go back onto the ice. That is until she meets Janey, who wants to become a competitive skater. The problem is that Micah and his fiancé Lindy are less than supportive of Janey's dream. In fact, Lindy is a very destructive influence in Janey's life and although everyone else is fully aware of her spitefulness, it seems to have escaped Micah.
Here's where we have an intelligent businessman who seems to have lost his ability to see things as they actually are, living in a world where he overlooks his fiancé's terrible behavior. But Micah's world is about to be turned upside down with the arrival of his daughter's new babysitter, Karina. Karina sees herself as more of a companion for Janey and accompanying her to skating practice has given her an opportunity to rethink her options. Janey is so brave, forging on in spite of the nasty comments from Lindy and bullying at school. Karina wonders if she can garner some of that bravery for herself.
WYOMING LEGEND has many of the usual components of a Diana Palmer story as I mentioned before. But I loved the idea that the main female has more inner strength than the male counterpart. Brave, intelligent women who face down their fears and doubts without leaning on a man make me smile. WYOMING LEGEND will definitely make you smile. And if you are a fan of the ice dancing competitions that part of this story is equally delightful and entertaining.
SUMMARY
A Wyoming rancher finds love where he least expects it in this heartwarming second-chance romance
Micah Torrance could use a helping hand. Between managing his expansive Wyoming ranch and caring for his willful little girl, Janey, Micah's plate is more than full. Usually, it's not in this cowboy's nature to ask, but when beautiful Karina Carter offers her help, Micah can't resist. With her sweet smile and her easy way with Janey, Micah wants to trust her. But he knows better than anyone that love only leads to heartbreak.
Champion ice-skater Karina Carter needs a fresh start while her body heals. Caring for little Janey is just temporary until she can get back on the ice—or so she keeps telling herself. But the longer she spends with this gorgeous single dad, the more drawn she is to him and the family they could share. Now if only she can convince him that she's here to stay, this new life with him could be beyond her wildest dreams.
---
What do you think about this review?
Comments
No comments posted.

Registered users may leave comments.
Log in or register now!