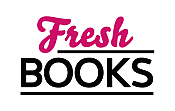 No fooling, it's April books!
"Atmospheric and chilling... reminiscent of gothic tales from the past!"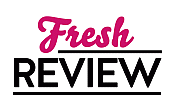 Reviewed by Danielle Dresser
Posted October 11, 2018

Literature and Fiction | Suspense Arcane
British expat Helen Franklin lives and works in Prague as a translator. A quiet loner, Helen has few friends in her new home city but makes do with fellow Englishwoman Thea and her husband, Professor Karel Prazan. Helen notices Karel acting erratically and unlike himself, and when she finally confronts him, he presents her with a file of disturbing stories, all told by people who claim to be followed by Melmoth, a woman cursed to roam through time and the world, bringing misery and dread to any who cross her path. Melmoth is described almost like a feeling - when the hairs rise on the back of your neck, or when you feel like you're being watched, even though you're alone...
Melmoth's tale begins when she supposedly saw Christ risen, but she later denies she saw anything... thus beginning her cursed life to bear witness to the wickedness in the world, in hopes this will bring her forgiveness. In the mysterious file that Karel shows Helen are more stories of people claiming to have seen Melmoth, and the terrible effect she had over their lives throughout history. Then, Karel disappears and Helen is left as the keeper of the horrible stories... all the while, feeling as though she's being watched...
MELMOTH is an atmospheric and chilling new novel from Sarah Perry. The gothic imagery, serious feelings of dread, and creepy stories of the things people do to survive, no matter how awful, bring this compelling book to life. Perry's prose, while lyrical and thoughtful, is captivating and uneasy at the same time. The style is reminiscent of gothic tales from the past, and is an interesting book to delve into, just in time for Halloween!
Learn more about Melmoth
SUMMARY
For centuries, the mysterious dark-robed figure has roamed the globe, searching for those whose complicity and cowardice have fed into the rapids of history's darkest waters—and now, in Sarah Perry's breathtaking follow-up to The Essex Serpent, it is heading in our direction.
It has been years since Helen Franklin left England. In Prague, working as a translator, she has found a home of sorts—or, at least, refuge. That changes when her friend Karel discovers a mysterious letter in the library, a strange confession and a curious warning that speaks of Melmoth the Witness, a dark legend found in obscure fairy tales and antique village lore. As such superstition has it, Melmoth travels through the ages, dooming those she persuades to join her to a damnation of timeless, itinerant solitude. To Helen it all seems the stuff of unenlightened fantasy.
But, unaware, as she wanders the cobblestone streets Helen is being watched. And then Karel disappears. . . .
---
What do you think about this review?
Comments
No comments posted.

Registered users may leave comments.
Log in or register now!