"A star-crossed love story for the ages..."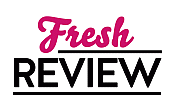 Reviewed by Danielle Dresser
Posted October 11, 2018

Fantasy Historical | Romance Time Travel | Historical
For a spellbinding story, Susanna Kearsley is always the author to turn to for a great read. BELLEWETHER is no exception, featuring two life star-crossed lovers during the French and Indian War and a present-day storyline involving a museum curator trying to discover the truth behind this breathtaking love story...
Lydia Wilde and her family have two French-Canadian soldiers assigned to stay with them until a prisoner of war exchange can be made. Their presence causes stress and painful memories of the war to resurface in her brother, and Lydia wants nothing to do with either of them. Lieutenant Jean-Philippe de Sabran wants nothing to do with Lydia or her family but decides to pick up odd tasks around their house to pass his imprisonment. As they spend more and more time together, Lydia and Jean-Philippe slowly come to admire one another, and eventually fall in love. Of course, their love is a forbidden one, ill-fated from the start.
Charley Van Hoek is the new curator of Wilde House, now a museum dedicated to the ancestral home. Almost as soon as she arrives, Charley hears stories of Lydia and Jean-Philippe's tragic romance, including tales of Jean-Phillipe's ghost still haunting the property. Strange occurrences around the house aside, Charley decides to continue researching what really happened during the tumultuous years of war.
BELLEWETHER showcases Susanna Kearsley's meticulous attention to detail, bringing past and present fully to life. As always, her characters are fully realized, not perfect by any means, and readers truly come to care for them. The romance between Lydia and Jean-Philippe is a slow burn, and deeply passionate. Charley is a wonderful present-day heroine, and watching her figure things out over the course of the novel is captivating. I found this time period in American and Canadian history fascinating, and one that isn't often explored in such rich detail. The plot wasn't as intriguing as some of Kearsley's other books, but the overall story was enjoyable, and the dual timeline and alternating viewpoint structure worked well, as it has in her previous novels.
SUMMARY
A magical new masterpiece from New York Times bestselling author Susanna Kearsley! A rich, haunting tale that will draw you in and never let you go
"The house, when I first saw it, seemed intent on guarding what it knew; but we all learned, by the end of it, that secrets aren't such easy things to keep."
It's the summer of 1759, and the world is at war. Times are complicated, as are the loyalties of many in New York who have secretly been playing a treacherous game of cat-and-mouse with their British rulers. In this world of conflict and secrecy, a young captured French Canadian lieutenant is billeted with a Long Island family, only to find himself drawn more and more to the daughter of the house. He cannot speak her language, but he can see into her soul. Legend has it that their love ended tragically, but centuries later, a young historian discovers that the clues they left behind might slowly unveil the true story.
---
What do you think about this review?
Comments
No comments posted.

Registered users may leave comments.
Log in or register now!