"If you thought the heat wave was over, think again!"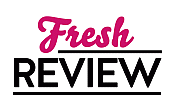 Reviewed by Monique Daoust
Posted October 11, 2018

Romance Contemporary | Romance Erotica Sensual
Emma Cavanaugh was waiting in a restaurant for her fiancé Simon to set the date for their wedding. Instead Simon tells her they're not sexually compatible, and it would be better to call it off. Emma has a job project that will take her a few weeks, then there's the wedding of her brother Zaine to attend, so she figures she has a month to do something to get her perfect fiancé back. Zaine's best friend, Nico Giordano, is a notorious playboy, so when Emma accidentally bumps into Nico and confides in him, he proposes to help her with the bedroom stuff because he also has a little favor to ask.
This is the type of trope that I would never look at twice were Carmen Falcone not the author. I know I can trust Ms. Falcone to turn a seemingly predictable story into something shiny and new because of her unstoppable creativity, and she does it again with GOOD GIRL'S BAD LESSON. It's actually the first time that I've read a convincing reason for the heroine asking a man to teach her about sex. There is also something about Nico that I had never seen in a romance novel. All this is intriguing, isn't it? Emma and Nico have ogled each other before, but she's the marrying type and he's not, so neither of them had ever had any second thoughts. Besides, Nico really does try his best to dissuade Emma from what he considers sheer folly, but she won't budge.
But GOOD GIRL'S BAD LESSON is more than a sexy romp in the sheets, and that part is nothing to sneeze at either: anyone who has read Carmen Falcone knows that the author can turn up the heat to dizzying heights, which she does again here. But besides the initial reason why Emma and Nico get together for some temporary sex lessons and the issues that might arise, there's a source of conflict that could not have been avoided, which led to a spectacular plot twist that answered some of Nico's questions about his brother Marco and their painful childhood. There are so many little details that contribute to make this erotic romance rise above the rest, but many of them are spoilers, so mum's the word. If you are looking for a very steamy story with heart, with characters that will surprise you at every turn, GOOD GIRL'S BAD LESSON has it all!
SUMMARY
Translator Emma Cavanaugh will do anything to win her ex-boyfriend back—including summoning her brother's best friend, Italian billionaire and playboy Nico Giordano, to give her much-needed lessons in the art of seducing and pleasing a man. Sex was never her thing, so if anyone is going to know how to teach her how to be bad it'll be Mr. Sex-on-A- Stick himself.
Nico doesn't want any part of the crazy plan to teach Emma to be the mayor of pleasureville because not only will her brother kill him, but little does she know he wants nothing more than to taste her, touch her, and hear her moan his name. So that's a hard no...until she begs him to show her, to let her be his student for a month of blistering hot instruction that will make not only Emma's ex panting for more, but Nico as well as it turns out.
---
What do you think about this review?
Comments
1 comment posted.
Re: If you thought the heat wave was over, think again!

Oh, I love your review! I agree the trope needs delicate h a
handling! Thanks!
(Kathleen Bylsma 5:23pm October 23)
Registered users may leave comments.
Log in or register now!