"Three couples discover what love really is during the holidays..."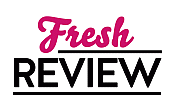 Reviewed by Sandra Wurman
Posted October 11, 2018

Women's Fiction Contemporary | Romance Western | Holiday
MISTLETOE MIRACLES isn't your usual holiday or Christmas book. Other than the fact that the book's tales take place around that time of the year you could say that the holiday is just like a character actor that is content to remain in the background. Essential to MISTLETOE MIRACLES is the fact that there are actually three different, very diverse stories going on in what is a small ranch town in Texas. Jodi Thomas doesn't know how to write small stories so when she thought up these three tales she realized they needed to co-exist and that is how you get the treasure called MISTLETOE MIRACLES.
Each story has a central part that connects them and that is the Maverick Ranch owned by the Holloway brothers. Like many ranches, they struggle to keep afloat but the boys have determined that the Maverick Ranch stay in their family. Griffin, the oldest, came up with a plan. He decided that if he could find a good woman with a ranch or money he would marry her to combine their holdings, so to speak. For some reason, he figured the Franklin sisters would know just how to find a woman willing to marry him. His wish list was rather short: she just needs to be rich, crazy and blind to be willing to join his strange family and help save the ranch.
In the meantime, two random accidents happened right at the border of Maverick Ranch. One left with a woman, Mallory, being rushed to the local hospital in very bad shape. The other left a visiting soldier on leave walking along the road looking for a place to rest and regroup before returning to the front lines. That's how we come to meet Jax O'Grady, the local hermit, and school teacher Jamie Johnson. Jax found an injured collie pup along the road after Mallory's accident. He had no way to know who owned this pup but as an ex-firefighter, he realized the dog had some severe injuries, so he takes Buddy home. As it turned out Buddy AKA Charlie was Mallory's dog. It also was obvious that their injuries were not all from the car crash. Both Mallory and Charlie were victims of abuse and now Jax found himself involved in keeping them safe while they healed. Quite a challenge for this hermit. Could be just what the doctor ordered.
Meanwhile, Jamie Johnson had the town convinced she was married but her husband was away. When Captain Wyatt Johnson is directed to her home it would seem as if her long-lost husband had been found. Needless to say, the only thing these two shared was a very common last name. But being thrust together provided something priceless to these two wandering souls. Peace, caring, safety and home. Both Jamie and Wyatt were in dire need of all of those.
Last but not least is the central story of Griffin and Sunlan the young lady who was rich, bossy and looking for a husband for sanctuary from her strange mother and father but not expect or demand anything close to a real marriage. The Holloway boys immediately grabbed onto this lovely smart woman and kind of adopted her right off the bat. Sunlan was also taken by the love and caring of these ranchers. This was going to work. All Sunlan had to do was keep reminding Griffin and herself, if she was being honest, that the rules of their marriage were set in stone. But as time went on it become rather apparent to everyone around these two that rules were essentially made to be broken.
MISTLETOE MIRACLES is another great book by the very talented Jodi Thomas who recognizes her zeal for life and love of a great romance even when the odds seem so against it. Thomas loves to provide little quotes that perfectly fit the moment. "Look beneath the dust and scraps, for glory often lies dormant in both wood and man" is one I will always remember.
SUMMARY
A small-town Texas Christmas story, where hearts are lost, love is found, and family always brings you back home.
Griffin Holloway is desperate: the Maverick Ranch has been in his family for generations, but lately, it's a money pit. He'd sooner marry one of his horses than sell the ranch. Marriage, though, could be a solution. If he can woo a wealthy bride, he might save the ranch—just in time for Christmas.
Jaxon O'Grady likes his solitude just fine, thank you very much. But when a car accident brings the unexpected to his door, he realizes just how much one person can need another.
Crossroads is the perfect place for Jamie Johnson: avoiding nosy questions about why she's single, she's happy to keep to her lakeside home. So she's baffled when she gets the strangest Christmas present of all, in the form of a Mr. Johnson, asleep on her sofa. Who is he, and why does everyone think he's her husband?
In this uplifting novel, three unlikely couples discover just what Crossroads, Texas, can offer: romance, belonging, and plenty of Christmas spirit.
---
What do you think about this review?
Comments
1 comment posted.
Re: Three couples discover what love really is during the holidays...

I love the way Jodi ties these together! Great review and
thank you.
(Kathleen Bylsma 3:45pm December 5)
Registered users may leave comments.
Log in or register now!