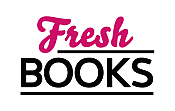 Celebrate June with Great Books!
"Will the Cost of Betrayal be too high?"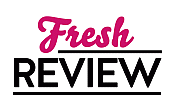 Reviewed by Kim Roller
Posted October 11, 2018

Romance Suspense | Inspirational Mystery | Suspense
A life in danger is always a bad thing, but when three couples can find their way through to a happy ending it's a great way to end a story. In THE COST OF BETRAYAL, Dee Henderson, Dani Pettry, and Lynette Eason each write stories with danger, intrigue, and betrayal in several different forms. They show that you can find or reconnect with the love of your life through adversity and forgiveness. When your life is in danger, you need help and a connection to God to get through.
Betrayal by Dee Henderson: Ann and Paul Falcon are bargain hunting at a large auction. Ann's eye is caught by a box of dresser drawer items. She wins the bidding and when she gets the box home, she finds a jewelry box and a pink monogrammed pocket knife. She's curious who the box belonged to, so using her skills from her former job as an FBI agent and Ann starts digging. As Ann and her husband Paul do more research, they find out there is a murder attached to the box, and the person who owned the box may have been wrongly accused. They don't have enough evidence to get the verdict overturned but enough to get her a pardon from the governor. With the pardon in hand, they head to the prison and walk out with Janelle, who is shocked and overjoyed to be set free after spending almost 7 years in prison. Ann does everything she can to help Janelle and wants to work with her to figure out who framed her for murder. But when a suspect is found, Janelle doesn't believe someone she thought she had trusted could betray her in this way... Can Ann truly help Janelle make her way through these difficult discoveries, after being deceived for so long?
Deadly Isle by Dani Pettry: Tennyson "Teni" Kent and her cousin are taking a last swim before the end of the season to take her mind off her broken engagement. When she arrives at the buoy, her cousin is nowhere around to be seen... She eventually finds her cousin's body, and Ten is devastated because her cousin was more like a sister to her. Callen, Teni's ex-boyfriend, made the biggest mistake of his life 10 years ago by letting Teni go after he didn't fight to keep her in his life. Even though Teni is grieving her cousin and hasn't really trusted men since her breakup with him, Called can't deny he still has feelings for her and wants to try to win her back. They start to reconnect, but Teni is still on edge after cousin's murder. Disturbing things happen, and Teni suspects she's being flooded and someone is trying to hurt her as well...
Code of Ethics by Lynette Eason: Ruthie St. John is a trauma surgeon and her current patient is a cop named Issac. He keeps trying to tell her about someone in trouble. After a successful surgery, he's recovering but wants to leave because he isn't safe. About to leave on vacation, Ruthie makes one last visit to Issac before she goes, and finds a strange man going him a shot, but he runs away before she can find out who he is. Ruthie believes that Issac is in danger, and decides to help him by smuggling him out of the hospital. Ruthie's mother, the chief of police, helps them with keeping Issac safe. But will Ruthie's good deed put her in more danger than any of them thought possible?
Through THE COST OF BETRAYAL, these three authors have written three stories of love of God and between a man and woman with emotion, suspense, and love. How to overcome the betrayal of someone you love or should have had your back, with His help. I hope that you will enjoy these stories as much as I did. I can't wait for more from Dee Henderson, Dani Pettry, and Lynette Eason.
SUMMARY
In Dee Henderson's novella "Betrayed," Janelle Roberts is freed--thanks to people she doesn't know--after serving six years of a twenty-year sentence for a murder she did not commit. But a murderer is still at large, and Janelle needs to be somewhere safe with someone she can trust. She may not survive another betrayal.
In Dani Pettrey's "Deadly Isle," Tennyson Kent is trapped on the isolated island of her childhood by a storm surge, and she is shocked when the typically idyllic community turns into the hunting grounds of a murderer. Cut off from any help from the mainland, will she and first love Callen Frost be able to identify and stop a killer bent on betrayal before they become the next victims?
In Lynette Eason's "Code of Ethics," trauma surgeon Ruthie St. John saves the life of Detective Isaac Martinez. After a betrayal leads to him getting shot and then attacked while in recovery, Isaac is now a key witness determined to testify. But someone is intent on silencing him--and those around him--forever. Together, Ruthie and Isaac go on the run, desperate to escape the killers hunting him.
---
What do you think about this review?
Comments
1 comment posted.
Re: Will the Cost of Betrayal be too high?

Whoa! They all sound good! Thanks for the review!!
(Kathleen Bylsma 4:35pm October 12)
Registered users may leave comments.
Log in or register now!