"The Princess Diaries meets James Bond in a romantic comedy unlike any other!"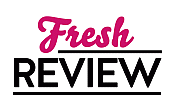 Reviewed by Patti Loveday
Posted October 10, 2018

Women's Fiction Contemporary | Contemporary Chick Lit
Lindsay Emory invites readers into a wild drama filled story where Princess Theodora Isabella Victoria of Drieden is left at the altar and feed up with royal protocol. A romantic comedy with a hint of danger and a hidden mystery. Not to mention a sexy Scottish Spy named Nick. THE ROYAL RUNAWAY is sure to draw you into a world that you will not want to leave.
When Princess Theodora is stood up at the altar on her wedding day, she goes into isolation for four months, upset with her life and the royal protocol that always demands more and more of her time. Why did Christian decide to not show up for their wedding? Was it planned or did something terrible happen to him? Can Thea forgive him or will a secret destroy what little is left between them?
The future of the monarchy is in danger as one determined politician calls for democracy. Thea has to choose between her duty to reassure the people that the monarchy is still going strong, or giving it all up for the chance to be a normal person without the pressure of ruling a kingdom. Emory has created a drama filled storyline that is sure to keep you on your toes with a mix of The Princess Dairies and James Bond. The characters are vivid and realistic with intriguing backstories and a hint of a mystery.
THE ROYAL RUNAWAY is a lovely romantic comedy that is sure to warm your heart and leave you wanting more. A story that will keep you guessing until the end about who the princess will choose and why! THE ROYAL RUNAWAY is definitely for fans of Sophie Kinsella or Meg Cabot's Princess Diaries series!
SUMMARY
For fans of The Princess Diaries and The Royal We comes a fun and daring novel about a modern-day princess who teams up with a spy to find out what happened to the fiancé who left her at the altar—and who just might get her own fairytale in the process.
Princess Theodora Isabella Victoria of Drieden of the Royal House Laurent is so over this princess thing.
After her fiancé jilted her on their wedding day, she's finally back home after spending four months in exile—aka it's back to press conferences, public appearances, and putting on a show for the Driedish nation as the perfect princess they expect her to be. But Thea's sick of duty. After all, that's what got her into this mess in the first place.
So when she sneaks out of the palace and meets a sexy Scot named Nick in a local bar, she relishes the chance to be a normal woman for a change. But just as she thinks she's found her Prince Charming for the night, he reveals his intentions are less than honorable: he's the brother of her former fiancé, a British spy, and he's not above blackmail. As Thea reluctantly joins forces with Nick to find out what happened the day her fiancé disappeared, together they discover a secret that could destroy a centuries-old monarchy and change life as they know it.
Funny, fast-paced, and full of more twists and turns than the castle Thea lives in, THE ROYAL RUNAWAY is a fresh romantic comedy that will leave you cheering for the modern-day royal who chucks the rulebook aside to create her own happily-ever-after.
---
What do you think about this review?
Comments
1 comment posted.
Re: The Princess Diaries meets James Bond in a romantic comedy unlike any other!

Good review! New to me author buts sounds really fun!
Thanks.
(Kathleen Bylsma 3:57pm October 16)
Registered users may leave comments.
Log in or register now!