"A lady returns from Mexico to a less than warm welcome"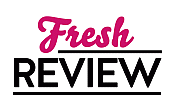 Reviewed by Clare O'Beara
Posted October 6, 2018

Rose Landro has been living in Mexico for over a decade when she shoots a cartel leader dead. She jumps in her elderly Buick and drives to the border. As she is an American citizen and even has title to a small patch of land, she makes for Rimrock Ranch, Texas. Rose left here as a young teen, again fleeing a violent confrontation. She doesn't know what kind of welcome to expect, nor even who is alive or dead. All she knows is that she wants to live TEXAS FREE.
Special Ranger Tanner McCade has been called in to investigate rustling. Two ranchers each claim to have lost cattle. Bull (or Virgil) Tyler thinks his ornery neighbour may have stolen his six head, and said neighbour Ferg Prescott thinks it wouldn't be the first time Bull did something to spite him. What a pity they could not talk straight to each other! Fifth in the 'Tylers of Texas' series means that inevitably a lot of backstory has to be related, but this occurs in the context of Rose being told what happened in her absence, so it doesn't feel weighty. Since Rose was gone, the Tylers have been using her thirty acres to access the creek. Texas law says nobody owns the water, but access to the banks is another matter.
Janet Dailey is an author I have admired for a long time. Her decades-long career saw her writing about many American states and times, and bringing ordinary, impoverished and marginalised people to life just as effortlessly as rich ones and celebrities. Every heroine is memorable, from ranchers to bodyguards. I am delighted that her books are still appearing.
Many of the people in this book do questionable things. Like Tanner, undercover, pulling a gun on an unarmed man who was getting frisky with a lady. Telling him to desist would seem quite sufficient. The cattle men are driven by the need to own and control. This means that nobody suggests a lease of a right of way to the creek, which is the first thought I had. Rose, who is determined to live on her family homestead, has no money or house and the lease would give her an annual income. In an amusing twist, the independent young woman instead decides to raise a few sheep, in spite of all she knows about the cattlemen's attitudes.
This is a romantic suspense story, with the woman a survivor of quite a lot of violence. Those who want something less challenging should look for a tale set in a city, for the rough open redrock country perfectly mirrors the craggy ranchers and stubborn women of the adventure. TEXAS FREE is typical Janet Dailey and will be enjoyed by her many fans.
SUMMARY
She's a woman with a burning need to break free from her past…
Rose Landro is on the run. Seeking refuge at the Rimrock Ranch, she is finally ready to claim the land her granddaddy left her and make a fresh start. But her return is rife with controversy when cattle begin disappearing—and a handsome menace named Tanner McCade starts watching Rose a little too closely. Could the new cowhand be connected to the men she's hiding from? Or is there another reason the rugged stranger is shadowing her every move?
He's a man ready to fight boldly for his future…
There's a secret in Rose Landro's eyes, a mystery that Special Ranger Tanner McCade is determined to uncover. Even if the beauty isn't behind the cattle rustling he's investigating, she's way too skittish, and all too exquisite for Tanner to just let slide past his piercing gaze. Then he discovers a vulnerability in Rose that has him aching to protect her—and longing to possess her….
---
What do you think about this review?
Comments
No comments posted.

Registered users may leave comments.
Log in or register now!