"A great start to a new series by paranormal romance mater Jennifer Estep!"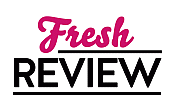 Reviewed by Debbie Wiley
Posted October 4, 2018

Lady Everleigh Saffira Winter Blair is seventeenth in line to the royal crown of Bellona, but she never expects to do more than dance to the whims of her cousin, the current queen. After all, her parents are deceased and her magical powers are considered minimal, so it is only Queen Cordelia's goodwill that allows her to remain in the household. However, she has found friends who are like family, such as Isobel and Alvis. Unfortunately, a royal massacre is about to change anything, and Lady Everleigh must disappear and become Evie if she hopes to survive in the aftermath.
Evie is my new favorite heroine! I absolutely adore her determination to stand on her own two feet even when she's offered an easier route. Evie is a survivor, even if initially she considers herself powerless. She was likable enough as Lady Everleigh as her inner snark kept me laughing, but her transformation to Evie after joining the Black Swan gladiator troupe elevates her to one of my favorite heroines.
The secondary characters are also fascinating. Whether it's the vile Princess Vasilia Victoria Summer Blair or the mysterious Serilda Swanson or even the cranky ogre morph Lady Xenia, each one is well developed and distinctive. However, it is Lucas Sullivan and Paloma who captured my heart. Both have intriguing back histories and I'm curious to see where Jennifer Estep will take their stories in future books.
KILL THE QUEEN is the first book in the Crown of Shards series and oh wow, I may have a new favorite series! Jennifer Estep has crafted a phenomenal world with an excellent mixture of very likable characters and conniving villains. Some books in series leave too many unanswered questions but Jennifer Estep answers just enough questions to leave readers thoroughly satisfied at the conclusion while leaving some issues dangling to whet our appetite for the next book. I can't wait to see what Jennifer Estep has in store for us next! If you love fantasy novels, don't hesitate to give KILL THE QUEEN a try as you may find a new favorite just like I have.
SUMMARY
Gladiator meets Game of Thrones: a royal woman becomes a skilled warrior to destroy her murderous cousin, avenge her family, and save her kingdom in this first entry in a dazzling fantasy epic from the New York Times and USA Today bestselling author of the Elemental Assassin series—an enthralling tale that combines magic, murder, intrigue, adventure, and a hint of romance.
In a realm where one's magical power determines one's worth, Lady Everleigh's lack of obvious ability relegates her to the shadows of the royal court of Bellona, a kingdom steeped in gladiator tradition. Seventeenth in line for the throne, Evie is nothing more than a ceremonial fixture, overlooked and mostly forgotten.
But dark forces are at work inside the palace. When her cousin Vasilia, the crown princess, assassinates her mother the queen and takes the throne by force, Evie is also attacked, along with the rest of the royal family. Luckily for Evie, her secret immunity to magic helps her escape the massacre.
Forced into hiding to survive, she falls in with a gladiator troupe. Though they use their talents to entertain and amuse the masses, the gladiators are actually highly trained warriors skilled in the art of war, especially Lucas Sullivan, a powerful magier with secrets of his own. Uncertain of her future—or if she even has one—Evie begins training with the troupe until she can decide her next move.
But as the bloodthirsty Vasilia exerts her power, pushing Bellona to the brink of war, Evie's fate becomes clear: she must become a fearsome gladiator herself . . . and kill the queen.
Excerpt
I hadn't cried myself to sleep since my parents had been murdered and Vasilia had betrayed me as a child, but that's what happened. I thought I might dream about the massacre, but I fell down into the blackness, and I didn't see or hear anything for the rest of the night.

The sharp point of a sword kissing my throat woke me the next morning.

At first, I thought some spider was crawling on me and tickling my skin with its tiny legs. I tried to flick it away, but it kept coming back. Slowly, I realized that a spider wasn't that hard and sharp, and that someone else was in here. Someone who smelled cold, crisp, and clean, just like the magic that had coated the front door, along with a strong undercurrent of hot, peppery anger.

I opened my eyes and looked up to find the magier of the house looming over me.

He wore a tailored black shirt that stretched across his firm, muscled chest, along with black leggings and boots. A long dark gray coat with silver buttons hung off his broad shoulders. It reminded me of the uniform that Lord Hans had worn to the luncheon.

The magier looked to be in his early thirties, with sharp cheekbones, a straight nose, and a strong jaw. His short dark brown hair gleamed under the fluorestones, and his eyes were a light, bright, piercing blue—the same blue as the magic that had shocked me last night. He was quite handsome, with a powerful, authoritative air that made him even more attractive. A natural-born leader, and not just because of his magier power. I drew in another breath, tasting his scent again. He even smelled good, like crushed ice mixed with vanilla and a hint of spice.

"And a good morning to you too," I drawled. "Do you greet all your guests this way?"

"You are not a guest," he growled. "In case you missed it, this is the part where you start begging for your life."

I laughed.

After everything that had happened yesterday, the threat of this man running me through with his sword didn't bother me at all.

"Well, go ahead then," I said. "Although it would be a shame to ruin this jacket with my blood. Is this Andvarian silkfleece? It's exquisite. Not to mention the pillow. Floresian down, right?"

I wasn't sure why I said that. Maybe yesterday's horrors had addled my brain. Or maybe I was simply tired of biting my tongue. Of always having to do and say the polite thing, the nice thing, instead of what I really thought and felt. And what had all that politeness and nicety gotten me? Nothing—absolutely nothing but memories of death in my mind, screams echoing in my ears, and the stench of blood in my nose.

So, no, I wasn't going to cower, and I certainly wasn't going to beg for anything, not even my own miserable life. No, from now on, I was going to do and say exactly what I wanted, when I wanted, and damn the consequences. It was the first step in keeping that promise I had made to myself to never be weak and helpless again.

"Who are you?" he growled again. "How did you get in here?"

"The door was open."

It wasn't a total lie. The door had been open . . . after I had snuffed out all his lightning.

The magier's eyes narrowed, and he dug the point of his sword a little deeper into my throat. Not enough to break the skin, but almost. I resisted the urge to retreat and sink deeper into the pillow propped up behind my head.

"That door is never, ever open," he said in a soft, deadly voice. "So how did you get in here? What do you want?"

"Well, I, for one, would like to have a civilized conversation instead of all these vague threats that you keep spewing."

He turned the sword point the tiniest bit, like it was a nail he was about to hammer into my throat. "My threats are anything but vague."

"Perhaps vague was the wrong word. How about nonexistent?"

He blinked in surprise. "Nonexistent?"

I shrugged. Well, as much as I could with his sword still at my throat. "If you really wanted to kill me, you would have done it while I was sleeping. Not woken me up in such dramatic fashion."

He didn't say anything. He couldn't argue with my logic.

"So, why don't you let me up, and we can have a normal conversation like two adults."

My gaze locked with his, and I carefully reached out and touched my finger to his sword. He tensed, but he let me slowly push the blade away from my throat. After a moment, he stepped back, although he kept his weapon raised, ready to stab me if I did anything he didn't like.
Videos

Listen to the first chapter
---
What do you think about this review?
Comments
No comments posted.

Registered users may leave comments.
Log in or register now!