"Thought-provoking, hard-hitting, deeply nuanced, A SPARK OF LIGHT will leave no one unmoved."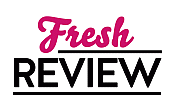 Reviewed by Monique Daoust
Posted September 28, 2018

A SPARK OF LIGHT moved me and shook me to the extent that I wondered if I would be able to write a decent review. Not one to shy away from difficult topics, Jodi Picoult tackles perhaps the most controversial one in the United States: abortion. The premise is simple enough: a pro-life armed gunman holds everyone hostage in an abortion clinic. The moment I read the blurb, I knew I needed to read this book. Who better than an author with Ms. Picoult's sensitivity, fearlessness, and intelligence to write about such a touchy subject.
For at least the first third of the book, I was unsure if the narrative structure would work for me: A SPARK OF LIGHT begins at 5 p.m. -- towards the end of the hostage crisis -- and unfolds backward until 8 a.m., to conclude at 6 p.m. It turns out that the unconventional structure was the ideal choice. Up to a point, it is not how it ended that matters the most, but rather which events led to the deadly stand-off, and how everyone's past actions determined their reasons for being at the clinic. I'm still debating whether a longer epilogue would have been more satisfactory, but I will read the first chapter again very soon. And I will read A SPARK OF LIGHT again. Going backward in time, instead of a traditional timeline provides Jodi Picoult with the opportunity to explore every facet of the rights of women versus the rights of the fetus through each character's personal experience. A SPARK OF LIGHT is a colossal and in-depth character study, with characters so richly drawn that every one of them could have starred in their own book. Through those extraordinarily ordinary people, Jodi Picoult weaves an exceptionally compelling story of everything that lies behind a momentous decision and how and whom it will ultimately change lives. And I must commend Ms. Picoult on her subtlety in bestowing the same respect on each character, on showing precisely why they acted the way they did and in not judging their choices -- in the past as well as during the crisis. A couple of characters touched me the most for more reasons than I could enumerate: Izzy, a nurse, and Dr. Ward.
A SPARK OF LIGHT is superlatively enlightening; it enriched my knowledge on the topic of reproductive choices and the scientific facts involved; it altered my perception of some of the decisions that people make, and I certainly will not be the only one left unaffected, regardless of which side of the fence the reader stands on. How very ironic that a situation that is seen as so very black and white consists of every shade of grey imaginable. I was already familiar with Jodi Picoult's outstanding storytelling skills, her unique understanding of the human psyche, and I knew that A SPARK OF LIGHT would be epic because I feel that the delicate topic was perfectly suited to Ms. Picoult's uncompromising approach and immense talent, and A SPARK OF LIGHT exceeded every one of my sky-high expectations.
SUMMARY
The #1 New York Times bestselling author of Small Great Things returns with a powerful and provocative new novel about ordinary lives that intersect during a heart-stopping crisis.
The warm fall day starts like any other at the Center—a women's reproductive health services clinic—its staff offering care to anyone who passes through its doors. Then, in late morning, a desperate and distraught gunman bursts in and opens fire, taking all inside hostage.
After rushing to the scene, Hugh McElroy, a police hostage negotiator, sets up a perimeter and begins making a plan to communicate with the gunman. As his phone vibrates with incoming text messages he glances at it and, to his horror, finds out that his fifteen-year-old daughter, Wren, is inside the clinic.
But Wren is not alone. She will share the next and tensest few hours of her young life with a cast of unforgettable characters: A nurse who calms her own panic in order to save the life of a wounded woman. A doctor who does his work not in spite of his faith but because of it, and who will find that faith tested as never before. A pro-life protester, disguised as a patient, who now stands in the cross hairs of the same rage she herself has felt. A young woman who has come to terminate her pregnancy. And the disturbed individual himself, vowing to be heard.
Told in a daring and enthralling narrative structure that counts backward through the hours of the standoff, this is a story that traces its way back to what brought each of these very different individuals to the same place on this fateful day.
Jodi Picoult—one of the most fearless writers of our time—tackles a complicated issue in this gripping and nuanced novel. How do we balance the rights of pregnant women with the rights of the unborn they carry? What does it mean to be a good parent? A Spark of Light will inspire debate, conversation . . . and, hopefully, understanding.
---
What do you think about this review?
Comments
No comments posted.

Registered users may leave comments.
Log in or register now!