"An enthralling tale of a heroine's desperation leading to love and freedom!"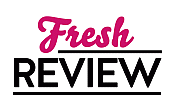 Reviewed by Miranda Owen
Posted September 27, 2018

A NOTORIOUS VOW is the third book in Joanna Shupe's "Four Hundred" series set in New York City during the Gilded Age. This story features a hero and heroine who would like nothing better than to be left alone, but scheming family members and other assorted villains try to manipulate their lives. Lady Christina Barclay is in a very tough spot at the opening of A NOTORIOUS VOW. Her mother is a more ruthless and cold-hearted version of Mrs. Bennet from Jane Austen's PRIDE AND PREJUDICE. Christina is nothing more than a commodity to her parents and in danger of being sold to a truly slimy character. Enter Oliver Hawkes. Oliver is an unlikely hero because, even though he has a heart of gold and looks dashing, he doesn't think he has much to offer somebody like Christina. This hero and heroine have a tangled and hard-fought journey before arriving at their happily ever after.
Christina meets Oliver at a time of crisis. Joanna Shupe does a fantastic job of detailing the horrors that were often everyday realities for women in the late 1900s. Unable to earn a decent living, Christina is at the whims of her opportunistic, selfish, and impoverished aristocrat parents. Rather than possibly have Christina experience a fate worse than death, Oliver plays the part of knight in shining armor and rescues Christina by marrying her. Despite the immediate initial physical attraction between the two, there are some awkward and tear-jerking moments as the relationship between Oliver and Christina evolves. Although good-looking and an intelligent inventor, Oliver has insecurities stemming from the fact that he is deaf, and people have looked down on him for being so. And while their road to romance is rocky at times, Oliver and Christina are made stronger through knowing each other and dealing with adversity together. They each gain confidence and are able to deal with being in public settings better.
A NOTORIOUS VOW is an enthralling tale of a heroine's desperation leading to a romance that brings her strength and freedom. It's nice seeing characters from previous books in this story. The historical trivia in A NOTORIOUS VOW is just as entertaining as the human drama. I look forward to Joanna Ship's next historical romance.
SUMMARY
Joanna Shupe returns to New York City's Gilded Age, where fortunes and reputations are gained and lost with ease—and love can blossom from the most unlikely charade
With the fate of her disgraced family resting on her shoulders, Lady Christina Barclay has arrived in New York City from London to quickly secure a wealthy husband. But when her parents settle on an intolerable suitor, Christina turns to her reclusive neighbor, a darkly handsome and utterly compelling inventor, for help.
Oliver Hawkes reluctantly agrees to a platonic marriage . . . with his own condition: The marriage must end after one year. Not only does Oliver face challenges that are certain to make life as his wife difficult, but more importantly, he refuses to be distracted from his life's work—the development of a revolutionary device that could transform thousands of lives, including his own.
Much to his surprise, his bride is more beguiling than he imagined. When temptation burns hot between them, they realize they must overcome their own secrets and doubts, and every effort to undermine their marriage, because one year can never be enough.
---
What do you think about this review?
Comments
No comments posted.

Registered users may leave comments.
Log in or register now!