"A fun holiday read in a remote Alaskan town!"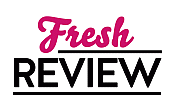 Reviewed by Helen Williams
Posted September 27, 2018

Holiday | Women's Fiction | Romance Contemporary
ALASKAN HOLIDAY is a fun holiday novel that Debbie Macomber is so good at writing. This story takes place in the remote town of Ponder, Alaska. A sous chef has gotten her dream job at the hottest new restaurant in Seattle. But before beginning her new job she takes a summer job of cooking at a lakeside lodge in Ponder, Alaska. It's a very rustic community where she finds herself charmed by Jack Corcoran, the crotchety keeper of the Ponder sourdough starter and by intense and quiet Palmer Saxon, a famed swordsmith.
Josie Avery is looking forward to her dream job as sous chef at the new Seattle restaurant. But she has fallen in love with the rustic charm of Alaska and in particular, Palmer Saxon. But she knows her stay is temporary and tries not to become too attached. She has worked so hard for this position and cannot imagine being separated from her mother back in Seattle. Josie and Palmer have been very close during her time in Ponder. Palmer would love for Josie to stay in Ponder and create a life with him. But he has no idea of what he can do to convince her to stay. He decides to take some relationship advice from Jack. This will lead to a series of unfortunate and humorous events. As far as Jack is concerned Josie is the best cook he has ever met. As long as he can get all the meals he wants he will do whatever it takes to keep Josie there. So he does everything he can to push Palmer in the right direction in convincing Josie to stay in Alaska. Fate seems to be in Palmer's favor when Josie misses the last boat out of Alaska before winter comes and she is stranded in Ponder.
Josie and Palmer have come to terms with dreams and reality and the complications that arise. ALASKAN HOLIDAY is an amazing holiday romance by contemporary romance master, Debbie Macomber!
SUMMARY
Debbie Macomber brings us to the Alaskan wilderness for a magical Christmas tale about finding love where it's least expected.
Before beginning her dream job as sous chef in one of Seattle's hottest new restaurants, Josie Avery takes a summer position cooking at a lakeside lodge in the remote Alaskan town of Ponder. Josie falls for the rustic charms of the local community—including Jack Corcoran, the crotchety keeper of Ponder's famed sourdough starter, and, in particular, the quiet and intense Palmer Saxon, a famed master swordsmith.
Josie and Palmer become close during the long Alaskan summer days, but Josie knows that, come fall, she'll be returning to reality and the career she's worked so hard for. Palmer, on the other hand, would like nothing better than to make Josie his wife and to keep her in Ponder. But Josie can't imagine abandoning her mother back in the Emerald City and sacrificing her career to stay in this isolated town—not even for a man she's quickly coming to love.
Fate has other plans. Josie misses the last boat out of town before winter sets in, stranding her in Ponder and putting her dream job at risk. As the holidays approach, Josie and Palmer must grapple with the complications that arise when dreams confront reality, and the Christmas magic that can happen when they put their faith in love.
Debbie Macomber is at her best in this beautiful holiday story about the far journeys we travel to find a place to call home.
---
What do you think about this review?
Comments
No comments posted.

Registered users may leave comments.
Log in or register now!