"Just in time for the holiday season, welcome back to Longhorn Canyon!"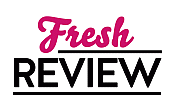 Reviewed by Sandra Wurman
Posted September 20, 2018

Romance Western | Romance Holiday
Charming moments sneak into character conversations by Carolyn Brown, which is typical of her work, and no different in the latest Longhorn Canyon novel, COWBOY HONOR. Case in point, how to answer an age-old question posed by an adorable four-year-old: how much longer until they reach their destination? Sure you can answer two hours or do it the Claire way: one more movie and four songs. This is a charming and a fitting start to another Carolyn Brown heartwarming story.
COWBOY HONOR is about wishes and how difficult it is to honor them. At the top of four-year-old Zaylie's list is for her daddy to come home. He's deployed and as a career soldier has been away for much of Zaylie's young life. A widower, Grant is fortunate that his sister Claire is willing and able to pick up the slack. Her major source of income comes from quilts that she sells on Etsy, which is a very portable job. However, this doesn't leave her much time for a social life, but the connection between Claire and Zaylie is a treasure of love. And while bringing her daddy home is number one on her wish list to Santa this year, Zaylie has also added other things like cowboys boots and kittens; things she's seen after spending time at the ranch.
Claire and Zaylie are waylaid by a weather-related accident and meet Levi, foreman at Longhorn ranch at one of the out cabins. Levi is smitten with both of them. Zaylie is quick-witted, loving and adorable. Claire is beautiful, ambitious and eventually puts down her gun as she begins to trust this strange cowboy. Levi doesn't seem to recognize what a good catch he is, but Claire does. Claire has never felt like number one with anyone until she meets Levi. Levi may think he has nothing to offer but he is exactly what the doctor ordered. Hopefully, Levi will realize there is a future with Claire if he just gets his darn pride out of the way.
Claire is ready to make some important changes in her life but that niggling doubt keeps casting a shadow over her plans. Claire and Levi are made for each other... Simply put, they complement each other. Everyone can visualize them as a couple but it is important how they see themselves. Hopefully, this Christmas will be filled with items from people's wish lists: some easy, others somewhat more difficult.
COWBOY HONOR reintroduces some friends from previous Longhorn Canyon novels. Carolyn Brown deftly incorporates them into the story. But the stars of COWBOY HONOR are Levi, Claire, and Zaylie. Nothing better than meeting new friends which is one of Carolyn Brown's trademarks. Friendship, family, love, and trust abound in COWBOY HONOR.
SUMMARY
New York Times bestselling author Carolyn Brown delivers a sweet cowboy romance with a heart bigger than Texas itself with a special bonus novella by Katie Lane.
Patience was never one of her virtues. After her SUV runs off the road in the middle of a Texas blizzard and her cell stops working, Claire Mason is about to snap. Getting back home to Oklahoma with her four-year-old niece is top priority. And lucky for her, help comes in the form of a true Texas cowboy...
Levi Jackson has always been a sucker for strays. So he can't help getting involved when he comes across Claire and her little niece shivering in the cold. By offering them a place to stay until her car is fixed, he can make sure the two are taken care of - and get to know the sassy Claire better.
What starts as something awkward and temporary starts feeling cozier by the minute. And soon Levi is hoping he can convince Claire she has a permanent place in his heart.
---
What do you think about this review?
Comments
1 comment posted.
Re: Just in time for the holiday season, welcome back to Longhorn Canyon!

Sounds like I've been missing out on some really good reads!
Thanks for the review.
(Kathleen Bylsma 4:31pm November 20)
Registered users may leave comments.
Log in or register now!