"A night to remember!!"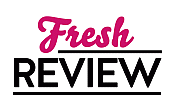 Reviewed by Helen Williams
Posted September 20, 2018

Romance Contemporary | Romance Holiday
The gang is all back in HOT WINTER NIGHTS in another Heartbreaker Bay Series novel. A bad Santa case leads to some very steamy encounters between the office manager and one of the investigators of Hunt Investigations. Mixing pain meds with alcohol will result in waking up with no memory of spending the night with a co-worker's sister. This is a fun-to-read series with some funny characters. They may be an odd group, but they have their own version of a family. They have each other's back but will give you a swift kick when you need it. Once again, Jill Shalvis deals with the dynamics of what a family life looks like. This story once again revisits the effect of PTSD and how it affects the individual as well as family members. But it also deals with guilt, trust and letting go in order to allow others to blossom.
Molly Malone is the office manager for Hunt Investigators where she works with her brother and several headstrong alpha males. Molly feels that she is ready to take on her first case but can't convince her boss, Archer or her brother, Joe that she's ready. Lucas Knight is recovering from being shot and has not been released to return to work. He is going stir crazy staying home. So Archer gives him the assignment to babysit Molly and to convince her not to take on the bad Santa case that her neighbor approached her about. Lucas finds he has his hands full when Molly tells him she is determined to take on the case. He feels he doesn't have a choice when Molly holds that night that he does not remember over his head. Working with Molly on this case will make Lucas realize what Molly 's brother and the rest of the gang need to see -- she is more than capable of taking care of herself.
When this case takes a serious turn Molly proves to herself just how capable she is. It's also a great lesson for Lucas when everything is out in the open about deceiving Molly and what it could cost him. Her brother Joe also learns a valuable lesson about seeing Molly as capable of taking care of herself instead of seeing her as needing him to rescue her.
HOT WINTER NIGHTS is a wonderful addition to an enjoyable series!
SUMMARY
Who needs mistletoe?
Most people wouldn't think of a bad Santa case as the perfect Christmas gift. Then again, Molly Malone, office manager at Hunt Investigations, isn't most people, and she could really use a distraction from the fantasies she's been having since spending the night with her very secret crush, Lucas Knight. Nothing happened, not that Lucas knows that—but Molly just wants to enjoy being a little naughty for once . . .
Whiskey and pain meds for almost-healed bullet wounds don't mix. Lucas needs to remember that next time he's shot on the job, which may be sooner rather than later if Molly's brother, Joe, finds out about them. Lucas can't believe he's drawing a blank on his (supposedly) passionate tryst with Molly, who's the hottest, smartest, strongest woman he's ever known. Strong enough to kick his butt if she discovers he's been assigned to babysit her on her first case. And hot enough to melt his cold heart this Christmas.
---
What do you think about this review?
Comments
No comments posted.

Registered users may leave comments.
Log in or register now!