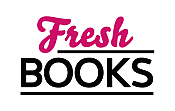 Finish off the year with great December reads
"Something prowls in the woods this Halloween..."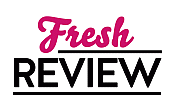 Reviewed by Clare O'Beara
Posted September 20, 2018

Mystery Paranormal | Thriller Paranormal - Supernatural
In this cosy crime story, Keli Milanni is a very modern lady working as an attorney in a town practice. She's also a Wiccan or white witch, who trusts in nature and energy. Therefore she's not pleased to be made to don a spooky costume and staff a "haunted barn" for a Halloween festival. To Keli, this season is Samhain, an ancient Celtic festival. And she's one hundred percent positive that ghosts don't exist.
Edindale, Illinois seems like an ordinary town, but Keli now has a client on the phone who claims that she's seen a ghost. Maybe the SAMHAIN SECRETS really do include a thin veil between this world and the spirit world. Why would Keli be responsible? Well, her law firm dealt with the sale of the house which Mrs Hammerlin has just bought, and the nervous lady is stating that the previous owners should have disclosed the presence of a ghost. Keli thinks maybe she shouldn't have bought a home with a view of the cemetery.
An interesting character now enters; Josephine O'Malley, Keli's aunt. She left their Nebraska hometown as a teen and became an environmental activist, always on the move, and now she promotes organic farming, sending packets of natural pollinated seeds to farmers. A contact, Fredeline Paul from Port au Prince, tells Keli that her aunt was helping women farmers in Haiti but is missing, but as far as Keli knows, Josephine has always been missing.
This is the fourth Wiccan Wheel Mystery and I previously read Yuletide Homicide as we work our way through the seasons. In this book we see the process of identifying a dead person from a morgue photo and proceed to investigate how good, altruistic people can still make enemies. There is a glimpse of Voudou but mainly we see two different ways to look at Halloween and witches -- white candles, doves and sprigs of herbs, or the Gothic black and warty image of the lazy stereotype. Pumpkins, fake skulls and cauldrons decorate the shops and porches, as vegetarian Keli soaks up the atmosphere of misty October and demonstrates a house cleansing for Mrs Hammerlin. I enjoyed the topical mystery with more than one kind of crime and a wide variety of characters. There is also a black cat to entertain readers.
Jennifer David Hesse was born in Illinois and now lives in Chicago, and she spins a good yarn. SAMHAIN SECRETS will keep you reading and guessing.
SUMMARY
It's that haunted time of year, when skeletons come out to play. But Edindale, Illinois, attorney Keli Milanni discovers it isn't just restless spirits who walk the night . . . After her recent promotion to junior partner, Keli is putting in overtime to juggle her professional career and private Wiccan spiritual practice. With Halloween fast approaching, her duties include appearing as a witch at a "haunted" barn and hand-holding a client who's convinced her new house is really haunted. But it's the disappearance of Josephine O'Malley that has Keli spooked. The missing person is Keli's aunt, an environmental activist and free spirit who always seemed to embody peace, love, and independence. When Josephine is found dead in the woods, Keli wonders if her aunt's activities were as friendly as they seemed. As Keli comes to terms with her loss—while adjusting to having a live-in boyfriend and new demands at work—she must wield her one-of-a-kind magic to banish negative energy if she's going to catch a killer this Samhain season. Because Keli isn't ready to give up the ghost . . .
---
What do you think about this review?
Comments
No comments posted.

Registered users may leave comments.
Log in or register now!