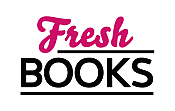 Start your holiday reads in November
"How to fight crime with a Christmas cake..."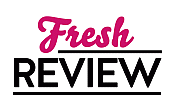 Reviewed by Monique Daoust
Posted September 20, 2018

Mystery Cozy | Mystery Culinary
Hanna Swensen was worried about her mother, Delores, who wouldn't come out of her depressed state. That's when two of Delores' friends came up with a project that Delores couldn't refuse. To cheer up another friend, Essie Granger, who was ailing, they would organize a revival of the town's once grand events: the Christmas Ball with its Christmas Cake Parade. Since she's moving to the hospital's hospice ward, they figured Essie would want some mementos from home, and that's when Hannah found a series of notebooks. It seems Essie had once written a novel; or is the story real?
CHRISTMAS CAKE MURDER is sort of a prequel to the  Hannah Swensen Mystery series, as Hanna has just decided that she wants a career as a baker. Given the timeline of the series, the story should take place somewhere in the mid-aughts, but apart from a few mentions of cell phones, it feels more like the 1980s. I honestly wonder if it could be the first Hannah Swensen book Joanna Fluke had ever written which, for some reason, is only now being published. CHRISTMAS CAKE MURDER is oddly quaint, and while on the short side, there is an inordinate amount of time spent on overly detailed trivialities, while the organization of the Ball takes place almost entirely outside the narrative. I question the choice for the reason for Delores' depression: she has been widowed for three weeks, yet her husband Lars' demise seems almost like a footnote in their lives, as her daughters Hannah, Michelle, and Andrea seem unconcerned, and Delores perks up almost instantly upon hearing about the Ball. While Hannah had a recent unpleasant surprise, she is ten years or so younger, and I was surprised at her lack of youthful exuberance and enthusiasm. Michelle, the youngest sister, is her ebullient self, but hardly felt younger. The overall tone of the book is somewhat melancholy, rather flat, and there was, to be honest, only one occurrence that had me laughing, which was entirely atypical of this series. Oddly enough, it was what starts Hannah's second career as an amateur sleuth, and it was truly hilarious, but it happens towards the very end of the book.
The mysterious notebook entries are seamlessly inserted in the story, and led to a lovely conclusion, in tune with the Christmas spirit. If CHRISTMAS CAKE MURDER looks like a soufflé that failed to rise, a first for Hannah Swensen, the scrumptious recipes, especially the one for the Chocolate Hazelnut Bon-Bons were a big hit with this reader!
SUMMARY
It's Christmas many years ago, and topping young Hannah Swensen's wish list is becoming the go-to baker in Lake Eden, Minnesota. But as Hannah finds out, revisiting holiday memories can be murder . . .
With her dream of opening The Cookie Jar taking shape, Hannah's life matches the hectic December hustle and bustle in Lake Eden—especially when she agrees to help recreate a spectacular Christmas Ball from the past in honor of Essie Granger, an elderly local in hospice care. But instead of poring over decadent dessert recipes for the merry festivities, she instantly becomes enthralled by Essie's old notebooks and the tale of a woman escaping danger on the streets of New York. Hannah's surprised by Essie's secret talent for penning crime fiction. She's even more surprised when the story turns real. As Hannah prepares to run a bakery and move out of her mother's house, it'll be a true miracle if she can prevent another Yuletide disaster by solving a mystery as dense as a Christmas fruitcake . . .
---
What do you think about this review?
Comments
No comments posted.

Registered users may leave comments.
Log in or register now!