"The holiday season heats up in the newest Heartbreaker Bay story."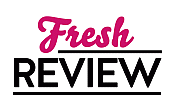 Reviewed by Sandra Wurman
Posted September 20, 2018

Romance Contemporary | Romance Holiday
If anyone could set the scene for a hot winter night it would be Jill Shalvis. And she certainly lives up to her reputation and her fans expectations in her newest book HOT WINTER NIGHTS. HOT WINTER NIGHTS is book number eight in Jill Shalvis Heartbreaker Bay series and I haven't missed one yet. Not to worry if you skipped one, they all tell a wondrous story about people reluctant to fall in love which just about guarantees a delightful ending.
Molly Malone is the office manager at Hunt Investigation who secretly wishes for a more intrinsic role in the company. Problem is, she is Joe's baby sister and he is extraordinarily protective with good reason. Molly has a habit of following her instincts without necessarily thinking through any possible problems. In short, Molly is fearless but the guys at Hunt see her as Joe's little sister which means hands off and if necessary handle with kid gloves. But Molly is as ever determined, stubborn, smart, and unbelievably sexy. Well, that's how Lucas Knight is beginning to see her.
Lucas is starting to actually see Joe's sister as a sexy woman. His interest in her outweighs being smart or practical. Or pragmatic for that matter. Lucas though is willing to face the music in his desire to see more -- much more of Molly. Reluctantly he accepts the role of watching Molly's back as she helps out some senior citizen friends of hers.
Molly's friends are convinced that something shady is afoot at the Christmas Village and they point their collective finger at none other than the Santa, who is now known as Bad Santa.
Did I mention Jill Shalvis' sense of humor which is alive and well in HOT WINTER NIGHTS?
Both Molly and Lucas have had tough past histories with falling in love. Both carry scars internal and external that are reminders of events better left in the past. These scars prevent them from moving forward. Their friendship with benefits seems to fit their needs for now. No hearts involved. But in rather short order Lucas and Molly's decision to be just co-workers is slowly morphing into something more.
Lucky for us, Jill Shalvis has lots more stories to tell that center around this terrific group of characters in San Francisco. HOT WINTER NIGHTS brings us the elves that are witty and sassy -- older than dirt but don't tell them that.
They are relevant and the catalyst for the investigation of the Bad Santa. And Jill Shalvis revisits some of our favorite people. Looking for a delightful foray into the winter season HOT WINTER NIGHTS should be at the top of your list. Heartwarming, sexy, and fun as Jill Shalvis makes you part of the action on every page.
SUMMARY
Who needs mistletoe?
Most people wouldn't think of a bad Santa case as the perfect Christmas gift. Then again, Molly Malone, office manager at Hunt Investigations, isn't most people, and she could really use a distraction from the fantasies she's been having since spending the night with her very secret crush, Lucas Knight. Nothing happened, not that Lucas knows that—but Molly just wants to enjoy being a little naughty for once . . .
Whiskey and pain meds for almost-healed bullet wounds don't mix. Lucas needs to remember that next time he's shot on the job, which may be sooner rather than later if Molly's brother, Joe, finds out about them. Lucas can't believe he's drawing a blank on his (supposedly) passionate tryst with Molly, who's the hottest, smartest, strongest woman he's ever known. Strong enough to kick his butt if she discovers he's been assigned to babysit her on her first case. And hot enough to melt his cold heart this Christmas.
---
What do you think about this review?
Comments
No comments posted.

Registered users may leave comments.
Log in or register now!