"Solving a murder is always better with a partner..."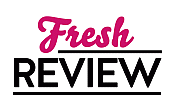 Reviewed by Sharon Salituro
Posted September 13, 2018

Mystery Private Eye | Thriller P.I.
Mort Angel was trying to get his private investigator's license. Mort was working for Maude, but Mort called her Ma. Somehow, Mort always ends up in the wrong places, and this time is no different. Mort is soon hired by a woman named Danya. When Mort arrives at her home, he notices a man, Vince, coming out of the back door. Mort confronts him and asked him what he was doing. Vince tells Mort that he works for a magazine and trying to get the scoop on Danya and Shanna.
After telling the man to leave the property, Mort asks Shanna what is going on. Without telling him much, Shanna takes Mort to the garage, where they are surprised to find the dead body of Jo-X, who happens to be a very popular singer who has been missing for a few days. Shanna has no idea how the body got there, or why she and Danya received a letter asking for a million dollars. Just as Mort is going to ask Shanna some more questions, she bolts. Mort knows that he has to call the cops, but since he doesn't have a great relationship with them he decides to wait a little bit. Of course, when the cops do come, he is put under arrest. One of the detectives that show up is Danya's father Russell, who does not like Mort at all.
After he realizes that Mort is not the murderer, Russell hires Mort to find his daughter and to find out is going on. Mort agrees to try and find both Danya and Shanna. This case takes him to Vegas where he meets up with Lucy. Lucy has decided that she is going to be Mort's assistant whether he likes it or not. Together, they go out to try to solve this mystery.
Rob Leininger's GUMSHOE ON THE LOOSE is a wonderful book about murder. Even though this is a murder mystery, it really does have some funny parts to it. I truly enjoyed the relationship between Mort and Lucy. They make a great pair. At times I did get a little confused on certain characters, but I was able to straighten it all the more I read. I will definitely seek out more of Leininger's books. Hopefully, the next book will be more of Mort and Lucy!
SUMMARY
IRS agent-turned-PI Mortimer Angel is relaxing in a hole- in-the-wall bar in a Reno casino when an attractive young girl hires him to find out who left her a cryptic message demanding a million dollars. At the girl's house, Mort finds the body of missing rapper Jonnie Xenon―Jo-X to his legions of fans―hanging from the rafters with two bullet holes in him. Mort is shocked when he learns the identity of the girl's father―and even more shocked when the father hires him to investigate the murder.
Mort-being-Mort accumulates a few felonies as he follows the clues to Las Vegas. And along the way, he picks up an alluring young assistant who changes his life―in every conceivable way.
---
What do you think about this review?
Comments
No comments posted.

Registered users may leave comments.
Log in or register now!