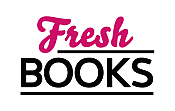 Great new reads in September
"Supernatural badasses united in romance and against evil..."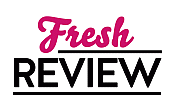 Reviewed by Monique Daoust
Posted September 13, 2018

Fantasy, bear shifters, and a whole lot of magic is what you get in the appropriately titled THE SECRET SHE KEEPS. These four long novellas can be read in any order, as they are not interconnected.
SHADOW OF TRUTH by Shannon K. Butcher What if your childhood imaginary friend was real? That's what video game designer Winnifred Archer finds out when she meets Garet Hartwell. SHADOW OF TRUTH is a fast-paced, action-packed fantasy, and the author's vivid descriptions fill the pages with vibrant images. Shannon K. Butcher clearly and concisely establishes her world, and I was immediately sucked in even though fantasy is not usually my thing. The romance is based on the fated mates concept; Garet and Winnifred's relationship seems more of a lust-fueled partnership to unite their forces against evil than true love, but they certainly have sexual chemistry to spare!
BAD ASS BEAR by Kathy Lyons She loves him, he loves her, so what's stopping them? Boy, are you in for a treat! Now I know for a fact that Kathy Lyons is my favourite shifter romance author! BAD ASS BEAR reads like a complete standalone, while still tied to the Grizzlies Gone Wild series. Not one to shy away from complex situations, Ms. Lyons surprised me again in tackling some interesting issues, therefore lifting shifter romance yet to another level. BAD ASS BEAR is intense, emotional, tender, and completely mind-blowing where the conflict is concerned. There are some wonderful laugh-out-loud moments, and the banter between Gary and Margaret is priceless! Kathy Lyons never ceases to awe me with her boundless creativity, always taking things just a little further than anyone else, and in such a flawless fashion.
Gary and Margaret are both wonderful characters; their relationship from the start is so loving and feels so authentic. It was truly gratifying to watch the romance unfold; they are so attuned to each other, they really care. Two very different difficult situations are handled very realistically, and one is truly scary. Some secondary characters are simply wonderful: Gary's father, Ray, and the unflappable Vic. And BAD ASS BEAR is so beautifully written, it's all so awesome. Kathy Lyons has cornered the market on intelligent shifter romances.
NOWHERE TO HIDE by Terri L. Austin After three years on the run, Hailey Evans knew that someone was watching her, but this time it wasn't her enemies: Vane Aldridge, a sorcerer and telekinetic, is on her side. It takes some serious writing skills to parachute a reader into an unknown world and make it seem instantly familiar. The foreboding atmosphere, stunning visuals, and clever dialogues contribute to make this novella a smashing success. I loved Hailey's voice and spirit, and Vane was just as impressive. I tend to shun magic-themed stories because I feel authors often underuse what lies at their disposition, which is not the case here. Ms. Austin's world is exciting, the magic intriguing, and the romance is delightful and entirely believable precisely because of the author's terrific use of the characters' supernatural powers. NOWHERE TO HIDE is absolutely fantastic!
SHARDS OF LIGHT by Anna Argent SHARDS OF LIGHT was a bit of a letdown following the fireworks of the previous stories. I felt too much time was spent on talking, reminiscing about the past, and basically being in Dex and Lark's heads. It felt very static, there was precious little action per se until the very end. SHARDS OF LIGHT felt either as a prequel or the first installment of a series in establishing the world and introducing various characters. The magical concept is interesting, the villain quite innovative, the author descriptions shine throughout, but the slower pace clashed with the other three stories, and left me a tad deflated.
The beauty of anthologies such as this one is having yet another story by a favorite author, in my case Kathy Lyons with yet another outstanding story, and discovering new authors. I consider THE SECRET SHE KEEPS a winner because I discovered Terri L. Austin's exceptional talent in a genre that is often a miss for me.
SUMMARY
Four novellas filled with passion, magic and deep, dark secrets…
Shadow of Truth by Shannon K. Butcher
Socially awkward nerd and video game designer Winnifred Archer has a rich fantasy life. So, when a badass, sword-wielding warrior decides he wants her, she's not sure whether or not he's real. She's not equipped her to handle a man like him, or the things he wants from her, but she must find a way to face her fears and fight by his side or she will lose everyone she loves.
Bad Ass Bear by Kathy Lyons
Hiding from the secret that ended her last relationship, flight attendant Margaret Taylor settled for the next best thing to love: a friends-only status with her handsome, paraplegic neighbor, Gary Baldner. But Gary has a secret, too. It's about to break free, upend their worlds, and bring them both perfect happiness.
Nowhere to Hide by Terri L. Austin
Running for her life, Hailey managed to escape from the psychotic billionaire who imprisoned and tortured her. Now using her secret clairvoyant powers, she's trying to stay one step ahead of certain death. Sexy sorcerer, Vane, has a duty to take down Hailey's enemy, even if it means using her as bait.
Shards of Light by Anna Argent
When Lark witnesses a bizarre murder, a decade-old secret resurfaces and forces her to find her old flame. Dex is no longer the easygoing guy she knew. He's dark, deadly and involved with a secret society that believes magic is real and hunts down those who abuse it. As their passion reignites, Dex must find a way to keep the darkness in his life from touching Lark or he will end up just like the things he hunts.
---
What do you think about this review?
Comments
No comments posted.

Registered users may leave comments.
Log in or register now!