"A terrifying twist on a locked-room mystery..."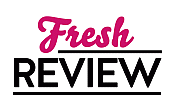 Reviewed by Patti Loveday
Posted September 13, 2018

UNDER A DARK SKY by Lori Rader- Day is a suspenseful mystery thriller that is sure to keep you guessing until the very end. A remarkable read that is sure to make you want to sleep with the lights on!
When three couples who are all friends decided to celebrate their five- year college graduation. What they do not think will happen becomes reality. One of them is murdered in the middle of the night and Eden finds herself a suspect along with all the others.
Rader-Day has written a nail-biting, spine-chilling read that is sure to cause goosebumps. UNDER A DARK SKY is a fast-paced read that progresses perfect timing making you question every motive. Every suspect seems to have a different motive. Who was the killer?
Each character has a dark backstory that slowly comes to light as the story unfolds. This is a group of friends who argue and share secrets and lies. So thrilling and suspenseful. You will enjoy the character building of each character and their personal backstories. A storyline of "who done it" that keeps you guessing and second-guessing.
UNDER A DARK SKY holds your attention and keeps you interested as you try to figure out what in the world is about to happen just beyond the next page. Just when you think you have solved the crime and uncovered the murderer, you quickly discover you have assigned guilt to the wrong character. A dark story plays out into an even darker place where no one can escape.
SUMMARY
From the critically-acclaimed author of The Day I Died comes a terrifying twist on a locked-room mystery that will keep readers guessing until the last page
Only in the dark can she find the truth . . .
Since her husband died, Eden Wallace's life has diminished down to a tiny pinprick, like a far-off star in the night sky. She doesn't work, has given up on her love of photography, and is so plagued by night terrors that she can't sleep without the lights on. Everyone, including her family, has grown weary of her grief. So when she finds paperwork in her husband's effects indicating that he reserved a week at a dark sky park, she goes. She's ready to shed her fear and return to the living, even if it means facing her paralyzing phobia of the dark.
But when she arrives at the park, the guest suite she thought was a private retreat is teeming with a group of twenty-somethings, all stuck in the orbit of their old college friendships. Horrified that her get-away has been taken over, Eden decides to head home the next day. But then a scream wakes the house in the middle of the night. One of the friends has been murdered. Now everyone—including Eden—is a suspect.
Everyone is keeping secrets, but only one is a murderer. As mishaps continue to befall the group, Eden must make sense of the chaos and lies to evade a ruthless killer—and she'll have to do it before dark falls…
---
What do you think about this review?
Comments
No comments posted.

Registered users may leave comments.
Log in or register now!